Last month's reconstitution of the Russell indexes continued a trend of less volatile rebalance days, according to a report released Wednesday by independent research broker ITG. Similar to the rebalance in 2011, this year's recon day saw healthy trading flows as stocks got added to or deleted from the Russell 1000 and Russell 2000 indexes.
The response from Russell Investments, which creates and manages the indexes, was predictably upbeat. Tom Goodwin, senior research director for Russell Indexes, said the company has been fine-tuning its methodology to make the rebalance run as smoothly as possible for traders, and it was pleased those efforts have paid off.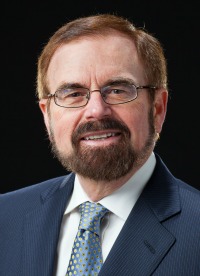 "For us, no news is good news," Goodwin said. "It went very smoothly. There weren't any major glitches. Nothing headline-grabbing. And that's the way we like it."
The indexes were officially reconstituted at the close of trading on June 22. Rebalance days always see large volumes as money managers who are tracking indexes adjust their portfolios at the same time. Generally, stocks added to an index outperform deleted names on rebalance day, which is known as a "right way" trade.
However, in 2006 and 2007, advance speculators went overboard, buying up stocks being added and shorting those being deleted in anticipation of big movements during the reconstitution. This caused a "wrong way" trade on rebalance day, where deleted names actually outperformed stocks added to the indexes.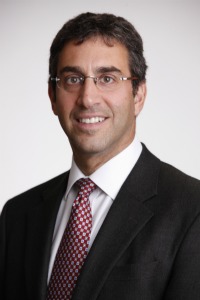 The last few years have returned to right way rebalances, and 2012 continued a trend toward more normal trading. Charles Behette, a director at ITG and author of the report, said there were enough speculators to provide needed liquidity during the rebalance, but not enough to overwhelm indexers.
Over the month of June, almost all categories of stocks displayed healthy right way returns leading up to the rebalance, ITG found. Additions to the Russell 1000 outperformed deletes by 17 percent, and additions to the Russell 2000 outperformed deletes by almost 7 percent.
On the day of the rebalance itself, additions to the Russell 1000 outperformed deletes by 3.43 percent. That dwarfed the slight wrong way trade involving the Russell 2000, where additions underperformed deletes by 0.55 percent.
As has become customary on rebalance day, all categories experienced notable volatility in the last hour of trading. Behette noted that around 3 p.m., speculators began unwinding their positions, leading trading to pivot in a wrong way direction for a while, though that changed rapidly in the final few minutes of trading, when adds picked up and deletes dropped down again.
"What we saw was a systematic selloff, where speculators were unwinding the trades that they put on," Behette said. "On close, the demand from indexes was not completely squashed. They had enough juice to overcome what was going on with speculators taking risk off."
Behette said one factor that could have had an inordinate impact on the rebalance was the addition of Facebook to the Russell 1000. Because Facebook is such a large stock, it dominated the additions this year. In fact, Facebook was about 70 percent of the total weight of the Russell 1000 additions in 2012, according to ITG.
"That was a massive chunk of the Russell 1000 adds," Behette said. "Whatever happened to Facebook, happened to the Russell 1000 adds."
Russell's Goodwin wasn't sure what effect Facebook had this year, but said the company has been trying to be transparent with its process so that whatever names get added or dropped, disturbances to the market are minimal.