Tom Fusco and Hank Minchin have both joined the sales trading team of KCG last month.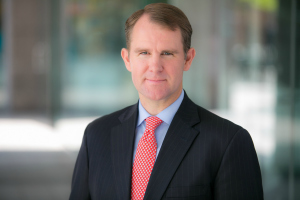 In their new roles at KCG, Fusco and Minchin will focus on sales trading for key institutional equities accounts and report to Managing Director Kevin McCaffrey in Jersey City.
Both Tom and Hank are well respected within our space for their keen insights and client-centered approach. Our institutional clients are focused on obtaining best execution and seeking new ways to leverage our execution expertise.Tom and Hanks deep understanding of the goals of the institutional client base will be complementary to our portfolio of offerings, according to a press statement from the firm..
Fusco hails from Credit Suisse where he was most recently Managing Director of Institutional Equity Sales Trading and he previously served as Head of U.S. Sales Trading. Before joining Credit Suisse, he served as Director of Institutional Sales Trading at Wertheim.
Minchin joins KCG after serving on the buyside.Prior to this, he was a Managing Director of Institutional Equity Sales Trading at Credit Suisse and served on its U.S. Equity Operating Committee. During his tenure as the Swiss investment bank, Minchin managed teams across multiple platforms and product verticals including Research, Capital Markets, Algorithmic Trading, Middle Markets, Derivatives, Prime Brokerage and Delta One.
Were excited about the experience and perspective Tom and Hank bring to the firm. Their insights, coupled with deep industry experience and long-term client relationships will prove valuable as we continue evolving our model to better serve our Institutional clients needs, said McCaffrey of KCG.
Traders presents to top hires and promotions for the month of April 2016.