J.J. Allingham joined KCG as a managing director on the electronic trading sales team. Allingham, a 20 year pro, will be responsible for both buy- and sell-side clients. He comes from Wells Fargo Securities where over the last two years was responsible for electronic sales to broker-dealers and hedge funds. Prior to that, he worked at Goldman Sachs where he was head of broker-dealer and Sigma X ATS sales. He also worked at Portware and NYFIX, was a Nasdaq market maker and proprietary trader. Based in New Jersey, he reports to Steve Kay, head of sellside sales, and Chris Amorello, head of institutional electronic sales.
If you've gotten a new job or promotion, let us know at onthemove@sourcemedia.com
Nick Savona joined Global Maxfin Capital, a Toronto-based full service investment broker-dealer. Savona, a 23 year veteran, will be on the institutional sales desk, and will launch a business handling employee stock option exercises and buybacks for public and private issuers. He has worked at TD Securities Inc., ITG Canada, Northland Capital Partners and Liquidnet, as well as being active in the Securities Traders' Association and serving as a member of the hearing committee for the industry's self-regulatory body.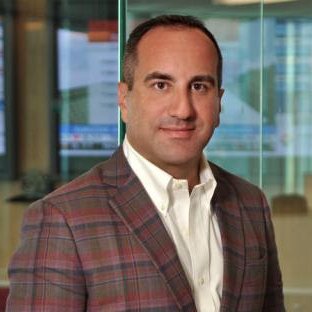 R.J. O'Brien & Associates appointed Kevin Hall as managing director, sales and head of the firm's New York office. Hall, a financial pro with more than three decades in trading, Hall spent most of the last 30 years in increasingly senior roles at large financial services firms, beginning his career in 1984 at investment bank Smith Barney, Harris Upham & Co. He joined Refco, Inc. in 1986 and was named Vice President, responsible for a financial risk management sales group focusing on corporate and institutional clients with multiple risk exposures in commodities and financials. In 1999, he established Hadrian Partners, a commodity trading advisor (CTA). Hall also was senior vice president – Institutional & Managed Futures Services at MF Global in 2005 when that firm took over Refco's business lines. He reports to Mark Sachs, RJO senior managing director, sales and marketing.
Brown Brothers Harriman named Michael McGovern as a managing director and its chief information officer and head of systems. McGovern, a 26 year pro, will be responsible for the management and leadership of the firm's technology strategy, application development, and systems infrastructure across all business lines. Prior, he was managing director and global technology head of securities & fund services at Citi Transaction Services. He also did stints at Chase Manhattan Bank and Chemical Bank. Based in New York, he reports to Taylor Bodman, BBH partner and global head of technology.