David DeVito, CMT, has joined Resonant Capital Advisors as Director of Investment Operations / Financial Consultant. DeVito, a 23 veteran of the capital markets, remains in the Madison, Wisconsin area after serving as Head Multi Asset Trader at the State of Wisconsin Investment Board for the last two years. Prior to that, he served as Director of Trading at Madison Investments for over 11 years. He began his career in 1997 as a buy-side equity trader at Brown Brothers Harriman in New York City.
If you have a new job or promotion to report, let me know at jdantona@marketsmedia.com
BTON Financial, the independent outsourced dealing desk for asset managers, announced the appointment of two senior executives to its management team. 
Charles Phan, an experienced hedge fund CTO, quant strategist and trader joins BTON Financial as Chief Technology Officer to drive the firm's technology strategy and delivery. Caroline Holmes, a regulatory expert and change management specialist with extensive asset management experience, joins as Head of Business Development to act as a conduit between clients, technology and sales teams to enable swift and informative onboarding for asset managers.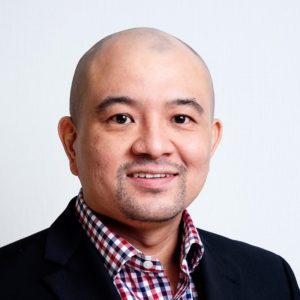 Holmes and Phan join BTON Financial to support the firm's growth ambitions, drive the adoption of its independent outsourced dealing desk within the asset management community and respond to increasing demand for its offering.
The appointments come at a time when the industry as a whole is operating in uncharted territory and is looking to automate existing workflows and processes, evaluating innovative ways to implement trading strategies effectively, maintain a competitive advantage and deliver returns to end clients. 
Prior to joining BTON Financial, Charles Phan, spent over 15 years in the hedge funds asset management industry and financial markets. A technology expert and experienced quant trader, Charles was Chief Technology Officer at Interdax, a crypto exchange, where he deployed an ultra-low latency matching engine supporting both institutional and retail clients. He has held senior technology tenures at hedge funds, with responsibility for full stack development of distributed automated trading systems, and has traded instruments across several asset classes. Charles' extensive experience means that he is ideally placed to continue to develop and enhance BTON Financial's technology in response to the current rapidly changing market conditions. 
Highly experienced asset management professional, Caroline Holmes brings more than two decades of experience to BTON Financial, having worked with many investment managers such as Columbia Threadneedle, Principal Global Investors, BT Pension Scheme Management, Hermes and BMO GAM as well as being a Senior Programme and Change Management Consultant at PwC. As a MiFID II and Brexit regulatory expert, Caroline has a wealth of expertise in market structure change and its impact on organisational requirements. In her role as Head of Business Development, Caroline will harness her extensive knowledge of asset managers and their protocols to ensure the client experience is as efficient and valuable as possible.
Florida-based Incapital  has added two senior sales executives to its fixed-income team. Onboarding immediately are William Money and Traci Lohnes Salinas – both as as Senior Vice Presidents, Middle Market Sales and report to Laura Elliott, co-head of fixed income.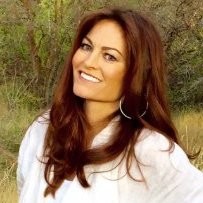 Money re-joins the firm from Brean Capital, LLC, where he was a Managing Director of Middle Market Sales. Earlier, he served as the Director of Fixed Income Sales at (Amherst) Pierpont Securities. He  previously held a similar role at Incapital from 2013 to 2018. A veteran with over 30 years of fixed income sales experience, he is based in Salt Lake City, Utah.
Salinas also came from Brean Capital, where she was a Managing Director of Fixed Income Sales. She  has held similar positions with Cantor Fitzgerald, D.A. Davidson & Co., Sterne Agee, and Seattle Northwest Securities.
NYC-based fintech company LeverData added two significant hedge fund names its advisory board – Mike DeAddio, former president and COO for WorldQuant, and Siew Kai Choy, former managing director for GIC.
Wells Fargo & Company announced that Julia Bates has been named Technology Control Executive. Bates has more than 20 years of financial services industry experience, with leadership roles in control management, asset management and finance. Most recently, she was the chief control manager for JPMorgan Chase's Commercial Bank, responsible for driving a control environment to safeguard the business. Prior to that, she was head of Individual & Business Retirement and director of Investor Relations for the firm. She reports jointly to Saul Van Beurden, head of Technology, and the Wells Fargo Control Executive to be named.
Neudata has bolstered its Asian presence by opening Shanghai office and hiring a China-focused data strategist – Helena Yu. Yu has spent 10 years working with alternative data sources for the financial services community. Most recently, she was the associate director of sales operations for UBS Evidence Lab, where she drove the rapid growth of the firm's data research products in the Asia-Pacific region. Prior to that, she held alternative data scouting positions at international property portal Juwai.com, TMT- and consumer-focused research firm 86 Research, and investment research firm JLM Pacific Epoch LLM.
Alpha Real Capital LLP, a specialist manager of long income real assets, landed Boris Mikhailov as  Director, Client Solutions, to help further develop the firm's business with pension funds and their advisers. With over 17 years' experience in client solutions gained from working in  senior investment management and  consulting roles, Mikhailov is brings a deep knowledge of cashflow driven investing across a range of asset classes. He has held senior investment and distribution roles at Aviva Investors, and prior to this, he was Principal Consultant within Mercer's Financial Strategy Group.
Cowen onboarded Alan Circle and Martin Ferraro for its Outsourced Trading division as Managing Directors and Co-Heads of Foreign Exchange, Commodities and Futures.  In their new positions, Circle and Ferraro bring decades of experience in these asset classes and will lead the expanded service offering to the firm's current clients, while actively extending the reach to a broader global audience.  Both Managing Directors are based in New York and report to Michael Rosen and Jack Seibald, Global Co-Heads of Prime Brokerage and Outsourced Trading.
Alan Circle joins Cowen from BTIG, where for over seven years he was Managing Director and Co-Head of Foreign Exchange, Commodities and Futures.  Prior to BTIG, he spent six years with Bank of America as Managing Director and Head of Global Institutional FX Sales and has also held similar roles in FX with HSBC, J.P. Morgan and PFG Best.
Martin Ferraro joins Cowen from BTIG, where he was Managing Director and Co-Head of FX, Commodities and Futures.  Prior to BTIG, Ferraro spent eight years with BNP Paribas as Managing Director and Head of Institutional FX Sales and held similar roles in FX with Lehman Brothers, J.P. Morgan and PFG Best.