Come on in, we're open.
And while you're here, why not place an order?
Canada's Omega ATS has opened its second trading venue in the Great White North – Lynx ATS. After receiving final approval and making all the tweaks and getting its trading technology in order, the new venue is officially open for business, Sean Debotte, president and chief executive at Lynx told Traders in an interview. And it hopes to eventually offer a twist on the conventional maker-taker pricing model.
"While we were approved for open back on September 2013, we really wanted to wait until the new year to make sure everything was in place," Debotte told Traders. "We wanted to be sure all of our systems were ready, any changes to the smart order router were completed and tested and get as many clients onboard as possible."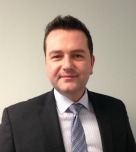 He added that to launch earlier could have meant offering access to fewer symbols and securities to traders, something the ATS did not want. It wanted a "full roll-out" open, according to Debotte.
The new marketplace will deploy an interim maker-taker style pricing model at first but, Lynx is seeking regulatory approval for a new dynamic pricing model – something not seen in Canada to date, Debotte said. While this new pricing model is being examined and vetted by the country's leading regulator, the Ontario Securities Commission, traders can still place orders at Lynx and get execution.
"Although the standard maker/taker pricing model is quite popular in Canada, we feel that there is a problem in the way intermediary market makers are remunerated for providing liquidity," Debotte told Traders. "We understand that the rebate structure is designed to incent participants to close spreads and thereby reduce overall trading costs to the end investor. However, there is no discrimination between the rebate paid on highly liquid symbols that often trade at the minimum tick spread and lower volume securities that typically trade wider."
Canadian trading venues that offer standard maker/taker models handle roughly 85 percent of all volume traded.
Maker Taker Twist
Lynx ATS will be the first and only 'pay as you trade' venue in the country with no market data fees, no subscription fees, and no connectivity fees. All order entry and market data protocols will be the same as Omega ATS with the same strict price/time matching priority. Other than pricing, the only other distinct difference between the two marketplaces will be that broker attribution will be the default.
"This is a new model and I'm hopeful the regulators will see the value this provides to the Street," Debotte said. "Based on my conversations with retail, prop traders and institutional accounts, are all in favor."
Debotte added that he was not rushing the new pricing model into operation and that he was in favor of a thorough due diligence period from the regulators.
Here's how the new dynamic pricing will work -the rebate a market maker will earn depends on certain characteristics of the stock. Some of the variables determining the rebates will be average daily volume and cost of the stock. There will be four price tiers, Debotte said, all for stocks trading over one Canadian dollar. Those under a dollar will still follow the standard maker taker model.
For example, an actively traded stock in Canada and the U.S. such as Blackberry would earn a market maker a smaller rebate than a lesser timber company's stock.
"We understand liquidity providers need to be incented to tighten up spreads and off-set risk, but we don't feel that for highly liquid symbols a large rebate is needed," Debotte said