NYSE Technologies is betting a new community platform using cloud computing will take off into the blue, not just be pie in the sky.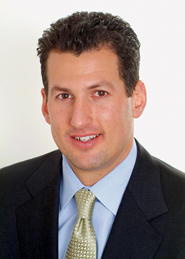 The commercial technology division of NYSE Euronext on June 1 officially announced two users of its Capital Markets Community Platform, a service the exchange is billing as the financial service industry's first cloud platform.
Though only two users are official as of yet, Stanley Young, chief executive officer of NYSE Technologies, said cloud computing is the future of electronic trading.
"I'm going to stick my neck out here," Young said. "We've got 1,200 clients. I'd like to see all 1,200 on the service."
Currently, Pico Quantitative Trading and Millennium Management are the only firms officially on the cloud. NYSE Technologies has said there are a few other users, but the company is not at liberty to disclose them yet. The platform is still in beta testing, but it is expected to go live on July 1.
Cloud computing is done on-demand over a computer network rather on a particular computer. With a cloud-based platform, customers can purchase the computing power they need without having to worry as much about their own IT infrastructure. The platforms promise to offer information access to all of their users, regardless of size.
To continue to do business in the same manner is no longer an option, according to Young. He said the recently unveiled cloud platform will evolve over time and enable new business models for traders.
NYSE Technologies' Superfeed, Risk Management Gateway, Managed Services Hub and Liquidity Center Network services are all being offered on the platform. Young said a number of other services for the platform will be announced in coming months.
VMware and EMC have partnered with NYSE Technologies to address performance and security issues. They have promised a "seamless migration" to the cloud system, after which customers will have essentially outsourced much of their trading technology to the cloud.
"Cloud computing won't happen overnight," said Carl Eschenbach, co-president of customer operations for VMware. "This is just the next step."
Howard Elias, president and chief operating officer of EMC, said customers will gain greater efficiency, control and choice by moving specific workloads to the cloud infrastructure.
With market volumes down significantly, greater efficiency is going to be important, according to Pico CEO Jarrod Yuster. Given the challenges the industry faces, this is a perfect time to launch a cloud computing service, he said.
As one example of how cloud computing can help traders, Yuster said the platform can provide instant access to all of the historical data the NYSE has. While a firm could always download that information to its own servers, having access to a cloud speeds up the process and reduces time to market, he said.
The new platform has garnered support from the highest levels at NYSE Euronext. Dominique Cerutti, president and deputy CEO of the company, said cloud computing will provide greater access to NYSE trading services.
"We think it's game changing," Cerutti said.
The company has plans for similar cloud platforms at exchanges in other countries as well, he added.