In a possible harbinger of increased market volumes, hedge fund launches last quarter reached their highest levels since 2007, before the economic crisis sent hedge fund managers and stock traders running for cover.
According to data from industry tracker Hedge Fund Research, 298 hedge funds launched in the first quarter of 2011. Almost half of those, 144, were straight equity hedge funds. Of the others, 68 were funds of funds, 48 were macro funds, 30 were relative value funds and eight were event-driven funds, all of which tend to trade at least some equities.
Kenneth Heinz, president of HFR, said the recent growth in hedge funds is a result of powerful trends.
"As the industry continues to appeal to a wider constituency of global investors, more funds are launching to suit specialized investor requirements," Heinz said.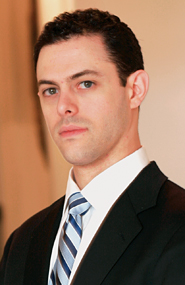 According to HFR, total hedge fund assets now exceed $2 trillion.
That comes on the heels of a report from TrimTabs Investment Research and BarclayHedge that showed tons of cash flowing into hedge funds in recent months, including $15.7 billion in March alone.
Joel Schwab, chief operating officer for Channel Capital Group, said while a number of hedge funds did not successfully navigate the recession, large hedge funds today are doing as well as ever in regard to capital raising, particularly from pensions.
"Almost every day carries an additional news story of a major pension fund that's increasing allocations to hedge funds," Schwab said.
Pensions need substantial returns to avoid problems, and the returns they are targeting are perceived as possible with hedge funds, he added.
Channel Capital Group does fund-raising for hedge funds and owns the industry tracking site HedgeFund.net. According to the site, total hedge fund assets rose by 3.11 percent in the first quarter.
Currently, there is an amassing of assets among the largest hedge funds, Schwab said. That's because pension plans are driving capital flow, and most pensions will only invest in funds that exceed $1 billion in assets. However, the recent launch of so many new funds could be an indicator of strength across the industry.
"The recent rate of emerging hedge funds coming to market is a healthy sign," Schwab said. "But the success of these funds will depend on their ability to launch with institutional-type infrastructure and enough capital to see the business through."
The vast majority of hedge funds trade equities, and they tend to be more active traders than mutual funds, Schwab said. The increasing growth in hedge fund assets should lead to higher equity volumes down the road, he added.
Keith Gertsen, head of Citi's unified hedge fund sales effort in North America, said the growth in hedge funds is part of a larger trend away from passive investing, back to traditional stock picking.
"People who are creating portfolios through ETFs and index-like performance are moving to single-stock investment decisions," Gertsen said. "Generally, when that happens, you can see a change in the equity volume."
While the market is still heavily concentrated on ETFs and other investments based on indexes, the hedge fund industry has been growing because its absolute-return model has proven to be effective, Gertsen said.
There's still uncertainty in regard to macro events like the debt crisis in Greece, so Schwab said he wouldn't be surprised if hedge funds took conservative positions until they figure out how these events will proceed.
(c) 2011 Traders Magazine and SourceMedia, Inc. All Rights Reserved.