Agency-broker Macro Risk Advisors is expanding its equity derivatives trading desk, capitalizing on what it sees as the buyside's desire to work with smaller brokers and on sales traders looking to leave large firms.
New York based MRA has a simple strategy – get veteran sales traders with established relationships and create a one-stop shop where the buyside can get derivatives research and trading ideas, and then trade execution. This makes the trading experience more efficient, according to Dean Curnutt, founder and chief executive of the firm. Smaller shops like MRA, he said, specialize in minimizing leakage.
All in all, MRA plans on hiring about six more traders in the next year. It looks to find both established and younger sales traders from the bulge, according to Brian Bier, head of equity derivatives sales and trading. The bulge offers a good talent pool because it has been paring staffs amid lower commissions and declining trading volumes, Bier added.
"The big banks are having difficulty delivering in this trading environment and the level of frustration is high," Bier said. "Traders are looking for greater transparency in regards to compensation, which we offer. People are very willing to explore opportunities in this challenging job market."
MRA's clients are largely institutional and alternative managers with combined assets under management in excess of $150 billion. The firm currently has 200 clients and expects to double that figure by the end of the year.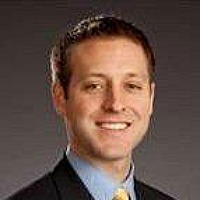 "We're expanding our hedge fund and pension fund client base and feel confident about achieving our growth targets," Bier said. "Our core focus is on equities and equity derivatives, which includes options."
Bier, a veteran with more than 11 years of experience, comes from Nomura Securities. While there, he was head of listed equity derivatives trading. He has also held senior trading roles at Banc of America Securities and Lehman Brothers.
He is joined on the desk by another ex-Nomura pro, sales trader Drew Forman. Forman, an eight-year trading veteran, has experience executing equity derivatives transactions in the listed and OTC options market. Prior to joining MRA, he was a senior equity derivatives trader at Nomura Securities, where he worked alongside Bier to facilitate option trades on behalf of clients. He also did a stint at JPMorgan, where he was an equity derivatives trader focusing on the technology sector.
Bier said that MRA can succeed given an increased focus on volatility and on the products, such as equity derivatives and options, which help hedge against it.
"Investors want to hedge volatility risk and be able to trade their correlation risk. Equity derivatives are a good way to do this in a portfolio," he said. "Interest in volatility, as expressed by the spike in VIX trading, has piqued interest in volatility products."