Liquidnet ranked first in a best execution survey conducted by Abel/Noser Solutions.
Abel/Noser Solutions, an affiliate of the agency brokerage, ranked the major institutional brokerages in three world regions as well as globally. Liquidnet took top honors in both North American trading and globally. Credit Agricole took the No. 1 spot in Europe. Macquarie Securities shined in Asia-Pacific.
"Our mission is to make global markets more efficient in order to drive investment performance for the world's leading institutional investors through our global network, " commented John Kelly, Liquidnet's chief operating officer. "Taking top honors in this survey confirms the value we are providing to our members in executing their large-scale orders by reducing both impact and timing risk as well as information leakage."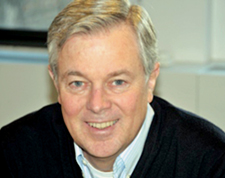 The annual survey attempts to ferret out the best performing brokers by considering three prices: the prevailing price when the buyside trader handed off the order to the broker; the execution price; and a benchmark execution price calculated by Abel/Noser.
To arrive at those benchmarks, Abel/Noser used data extracted from a database of $7.5 trillion in trading from over 500 money managers worldwide.
The year ended December 31, 2012, was the second year in a row that Liquidnet took top honors, and reflects more patience on the part of the sellside and a willingness to trade in blocks, according to Ted Morgan, Abel/Noser Solutions' chief operating officer. Liquidnet operates an electronic block trading facility.
This study only includes brokers who traded in more than one region. The largest broker in the survey executed trades valued in excess of $250 billion, while the smallest executed over $25 billion.