The quest at LeveL ATS, the fifth-largest dark pool, is simple: Hook up more clients to achieve its goal for bigger prints.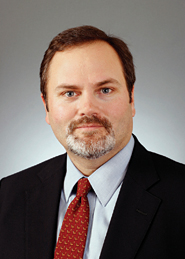 The alternative liquidity provider is using a heavily client-centric model, looking to increase its sellside client base and grab market share, said LeveL chief executive Whit Conary.
"It is simply getting out and meeting customers and finding ways to meet their business needs. Our game plan is to capture as much liquidity as we can from smart routers or algos from the larger broker-dealers," Conary said, "and then offer this liquidity to each new customer."
The Boston-based alternative trading system thinks it is on the right path and is pleased with how things have gone since its inception four years ago. According to analysis from Rosenblatt Securities for April, LeveL was the fifth-largest dark pool, trading 81.2 million shares a day. (Rosenblatt single-counts trading volume, while dark pools double-count.) For April, LeveL sits behind industry leaders Credit Suisse's Crossfinder (251 million shares daily), Knight Link (161 million shares daily), Goldman Sachs' Sigma X (160 million shares daily) and GETCO (106.3 million shares daily.). After LeveL come four bulge bracket firms: Morgan Stanley, Barclays, UBS and Citi.
"I still think of us as fairly new and with a lot of customers we need to connect to," Conary said. "We are out there either with a grassroots sales-style marketing campaign or getting on a plane to see clients. I've got one salesman who is never in the office."
Average daily volume at LeveL in May was a record 175.1 million shares, compared to April's 162.4 million shares and March's 130.8 million shares–all double-counted.
For the first quarter, LeveL said it saw its piece of the trading pie rise 54 percent from 2009 to 2010. Its share of all trading volume was 0.74 percent in Q1 2010, compared to 0.48 percent in Q1 2009.
Despite LeveL being owned by a consortium of brokers–Citi, Credit Suisse, Bank of America Merrill Lynch, Fidelity Capital Markets and Barclays–their contribution to the amount of liquidity in LeveL is roughly only 25 percent.
Conary said there is a perception that the consortium makes up the majority of order flow, but that that is incorrect. He credited the sales staff–the entire firm is only eight people–for expanding the business through client meetings, typically discussing dark pool strategies and LeveL's business model. As a result, Conary said even as the aggregate flow from the consortium has increased, its percentage of the traded volume in LeveL has dropped.
Still, Conary points out that there is still plenty of work ahead. Steve Miele, head of sales and product development at LeveL, spends most of his time in the field gathering suggestions from prospects and clients on how to improve the crossing network.
This approach has yielded new products, such as SmartBlock, LeveL's order type designed to attract blocks from high-touch clients.
During client meetings, discussion usually centers on how to use LeveL's minimum-size order types, or on ways clients might hike their match rate by modifying their resting time.
So far, the strategy appears to be working. On May 5, LeveL traded a record 214 million shares–double-counted. Growth on a year-over-year basis has been steady. Trading volume for the first quarter of 2010 was up 24 percent over Q4 2009.
Conary, a 31-trading veteran, began his career in 1979 as a clerk on the Boston Stock Exchange and then later worked as a sales trader there. At the age of 26, he founded Ward, Conary and Murphy, with two partners. That lasted 18 years.
Later, Conary sold his firm to Moors & Cabot Investments. But it was during his time on the floor at the Boston that he learned how to work large blocks of stock. There, he also learned the value of earning a client's trust.
"Your word is your bond, and without integrity, you've got nothing," Conary said.
If clients trust him, Conary reasons, the business will follow. And so far it apparently has. LeveL's client base has more than doubled in a year. It grew to 127 customers at the end of Q1 2010–that's up from 59 clients in the same period in 2009. And he believes that more customers will help increase its average trade size from April's 253 shares.
Conary declined to discuss LeveL's profitability, but he did say it has been able to keep its costs low and attract a diverse pool of liquidity.
"Now that we are executing meaningful volume in the small- and mid-cap space as well as in larger trade sizes, we are building up our presence with the high-touch traders," Conary said. "We are reaching out to the high-touch sellside community with a clear and concise value proposition that is being received very well. Our growth speaks to that fact, and customer feedback has been very positive."
Sal Arnuk, co-founder and co-head of equity trading at Themis Trading LLC, said that when he does access dark liquidity, LeveL is among his top sources.
"We enjoy a higher trade size when we trade there," Arnuk said. "I like models where one can customize the type of flow they wish to interact with–pools where I can interact with more institutional flow versus other types of flow, I like."
And that's music to Conary's ears, as he points out that LeveL will continue to focus on developing order types and functionality that add value to the trading process.
"We want to become an independent low-cost source of liquidity to all," Conary said, "not just the consortium."
(c) 2010 Traders Magazine and SourceMedia, Inc. All Rights Reserved.
http://www.tradersmagazine.com http://www.sourcemedia.com/