KCG is launching a new risk arbitrage group, aimed at providing its clients with insight into complex and special situations through expert regulatory and event arbitrage-related analysis.
As part of the newly formed team, Eric Laumann has been appointed head of risk arbitrage. The team will include Jason King and veteran event-driven trader Louis Juliano. The group will be split between the firm's Jersey City, N.J. and Chicago offices.

Laumann brings over 20 years of experience in event arbitrage-related services and complex, multi-billion dollar civil litigation to his role at KCG. He joins from Millennium Partners, where he was a risk arbitrage co-portfolio manager. Prior to that, Laumann held several leadership positions in event arbitrage, including managing director and head of the North American risk arbitrage desk at Credit Suisse, senior member of Bear Stearns' buyside/sellside risk arbitrage desk, and senior analyst on Deephaven Capital Management's event arbitrage team. He reports to Greg Tusar,co-head of KCG's global execution services and platforms.
The team's formation is rooted in the buyside's search for deeper analysis of events and what causes them – thus affecting their trading strategy and alpha generation.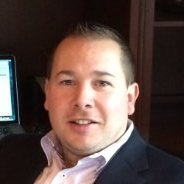 "Whether it's executing a trade, tailoring an algorithmic strategy or evaluating execution quality venue by venue, our clients look to us for market expertise and smart solutions. With the addition of a dedicated risk arbitrage group, we can provide an additive analysis and trading offering to current clients and reach new clients, as well," said Greg Tusar.
King brings over 15 years of experience to his new event arbitrage role at KCG. He joined the team from Cantor Fitzgerald, where he served as managing director of the risk arbitrage desk. Prior to Cantor Fitzgerald, he was head of the securities risk arbitrage desk at UBS, and also served in senior management roles on the risk arbitrage desks at JP Morgan and Credit Suisse.
Juliano, a 16 year market pro, has worked at KCG since 2007, when it was Knight Capital. During this time, he managed multiple distressed equity portfolios, specialized in bankruptcies, liquidations, fallen angels, and arbitrage. He also has experience trading preferred stock, warrants, pair trading, and merger arbitrage. Prior to that, he worked at Knight Securities for 8 years as a block trading analyst.