JonesTrading Institutional Services added some heft to its international business.
The agency broker, which specializes in trading illiquid stocks, hired 10-year veteran Marcus Martin to head its growing international desk. Martin is charged with expanding the operation to 12 trading executives covering between 75 and 80 countries. Jones now covers 31 countries with eight traders.
Also, JonesTrading announced late Tuesday that it will acquire Conifer Securities and manage the business as a wholly owned subsidiary.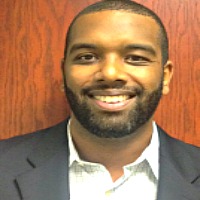 Martin explains that the Jones model of bringing together buyers and sellers over the telephone is exportable. "Once you get past the first few blue chips, the liquidity drops off the table," Martin said of foreign markets. "It's the same scenario as when trading illiquid U.S. names. You need to know where the bodies are buried."
Martin has spent 10 years on the international side of the business, mostly working outside the U.S. He was a sales trader covering emerging markets at Merrill Lynch. Then he ran cash and derivatives sales trading across Europe, Africa and the Middle East for Lehman Brothers. Then he ran U.S. executions for Russia's Troika Dialog Investment Bank. Most recently, he worked for Italy's UniCredit, handling European trades for U.S. investors.
In the U.S., Jones largely works in the shadows of the big New York-based investment banks, leveraging its relationships to execute large trades in small caps over the phone. Martin believes that model will work well in foreign markets, too.
He plans to tap into his many relationships overseas to glean information as well as get trades done. His plans involve working with multiple brokers in any given locale. "Competition is very important," Martin told Traders Magazine.
Jones is no stranger to foreign stock trading. The firm had hopes of building an international trading hub in Charleston, S.C., but that effort languished. Jones hired three traders in 2009. One left by the end of the year. Williams Trading poached the other two this spring.
With Martin, who is based in New York, Jones has four traders covering Europe. It has three traders covering Asian markets out of Hawaii. All traders work local market hours.
Does it make sense to expand into foreign markets at this juncture? "Volumes are down globally anywhere from 30 percent to 40 percent," said David Grayson, a managing director with Auerbach, Grayson & Co., an agency brokerage that specializes in foreign markets. "The downturn began 18 months ago and has only accelerated this year."
Fear and uncertainty, particularly due to the plight of Europe, have kept investors on the sidelines worldwide, sources say. Lower volumes have made it harder to source liquidity.
"Liquidity has dried up in Europe as well," said Gordon Gary, a trader at money management house Philadelphia International Advisors who specializes in European large caps. "You can still trade a block, but not as easily as before. When you see 5 percent swings in a name in a given day, people are more hesitant to put a print up at a price. Lord knows where the stock could be 30 minutes later."
Martin acknowledges that "asset managers are sitting on their hands," but argues the long-term outlook is bright for U.S. involvement in foreign stocks. As foreign companies grow and become larger components of the indices that money managers use to benchmark their performances, U.S. funds will continue to move funds overseas.
"For technical reasons, fund managers will be forced overseas," Martin said.
In other news, JonesTrading announced late Tuesday that it will acquire Conifer Securities and manage the business as a wholly owned subsidiary. The Conifer Group will obtain an equity stake in JonesTrading and Jack McDonald, president and CEO of The Conifer Group, will join JonesTrading's Board of Directors.
JonesTrading will be able to offer prime brokerage services, advisory services and its high-touch trading prowess Conifer's hedge fund and investment advisor clients. Conifer will be able to offer its clientele fund administration and middle office services from Jones.
The transaction is expected to close in the fourth quarter of 2012.