ITG on Tuesday announced the launch of a new router designed specifically for retail broker-dealers. The router had been in beta testing for about two months.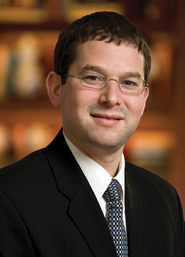 Dubbed the ITG Smart Retail Router, the tool connects traders to multiple sources of liquidity, including the firm's own POSIT crossing network. It also routes orders to wholesaler market makers, helping retail brokers to maximize their execution quality.
Dan Weingarten, head of liquidity management sales at ITG, said the dual approach is beneficial for the retail universe.
"For retailers that predominately use wholesalers as a means for execution, we can complement that service with our institutional overlay and our technology," Weingarten said.
If the wholesaler does offer the better price, any payments still go to the retail brokers, so they don't end up leaving money on the table.
Bringing retail flow in contact with the institutional buyside provides high quality liquidity to institutions as well, Weingarten added.
"Institutional interacting with retail and retail interacting with institutional is a win-win," he said. "It's natural flow for the institutional side, and it's more order types for the retail side."