ITG is giving the buyside a peek into how its algorithms are performing.
And in real-time.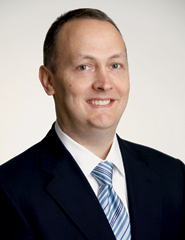 The agency-only broker launched a new algorithm surveillance system, dubbed Algorithms Prism, that provides institutional clients an up-to-date look at how its orders are being executed and where they are being executed – both on a parent and child order basis. The initiative comes in response to the requests from ITG's customers for more transparency on how its algorithms work and perform.
Algo Prism provides up-to-the-second visibility into the activity of each algorithm, such as the predicted and realized schedules, fill details, and even the location, type and price of every open child order, said Jeff Bacidore, head of algorithmic trading at ITG.
"Clients always want more transparency into their algos and tools, either pre-trade or post-trade, Bacidore said. The hardest thing for them was getting real time information and now we can show them just how the algo is working."
Prior to Prism, the buyside only got a post-trade look at the fill rate to evaluate how ITG's algorithms were performing.
"People externally have never had this much visibility into a broker's algo," Bacidore said. "I suspect other brokers will follow suit now. Users of ITG Algo Prism can turn the algorithm black box into a white box."
Prism had been in beta testing for the last several weeks with a few dozen clients. It is now available to all ITG clients and free of charge.