As buy-side and sell-side market participants increasingly demand desktop interoperability, it is a seminal moment for technology providers to step up and support 'Straight-Through Workflows'.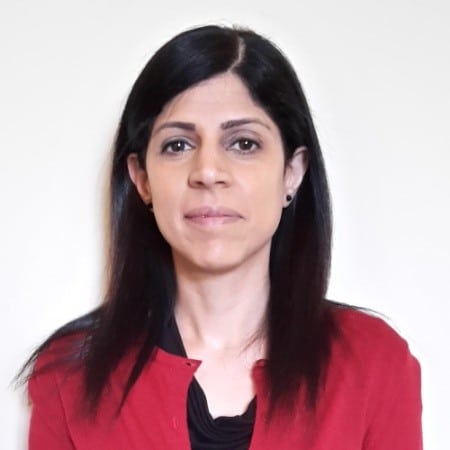 As Glue42 Head of Product Solutions Reena Raichura explained, too many tech developers and vendors still view user needs granularly at the application level, rather than holistically at the workflow level. The end result is siloed individual applications, which may be optimal for the function at hand, but they are ultimately limited by their lack of interoperability with other components of the desktop.
"The industry needs to push into the future and blur the boundaries of applications," Raichura said. "We're trying to change the design thinking for the financial desktop, essentially. We want people to look at it in a completely different way. Rather than coming at it from a technology application in isolation mode, let's actually look at how users are working, their journeys, their business processes, and their workflows, and then design a solution that meets their needs."
In coining the term Straight-Through Workflows, Raichura drew inspiration from Straight-Through Processing, when the industry came together in the 1990s to solve a problem through back-end automation of manual processes in equities trading. But one obstacle in the push toward STW is that some technology providers, mostly longer-established ones, still opt to keep their systems closed.
"The irony is that they will gain a competitive edge if they were to open up, because an application's value increases by the data you can connect to and the workflows you can be part of," she said. "STP is part and parcel of a vendor product, and to me, STW, Straight-Through Workflows, should be part of the DNA of any product."
Among desktop interoperability providers, Glue42 has the largest ecosystem of technology vendors in the industry, according to Raichura, as the firm has worked hard to emphasize the value of openness for systems providers.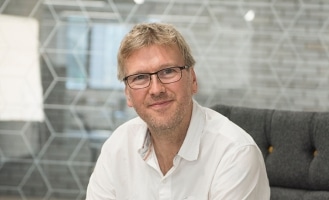 Paul Dyson, Co-Founder and CTO at Singletrack, a provider of capital markets CRM technology, said Straight-Through Workflows makes it easier for industry professionals to do their jobs.
"At the end of the day a user just wants to deliver on a process, whether it's finding an opportunity for liquidity or getting research out to a client," Dyson said. "The fact that systems sit in different technical boxes – some on internal servers and some in a SaaS platform environment – that is irrelevant to you as a user. Your job, your focus, is to find somebody to trade with or find someone to promote research to."
Dyson continued: "With Straight-Through Workflows, start in the tool that you would naturally originate in, but then as you need to bring information in from other tools, or open up other tools to reference or use, that should be seamless. It should be a straight-through process."
In a June 2022 report about how corporate bond-traders are sourcing liquidity in volatile markets, Coalition Greenwich said one challenge is a lack of workflow efficiencies – the type of efficiencies that Straight-Through Workflows aims to provide.
"Seamless integration is the key," Audrey Blater, senior analyst in market structure and technology at Coalition Greenwich, wrote in the report. "Several buy-side traders and nearly 40% of study respondents said that seamless integration with their OMS/EMS providers is crucial…By embedding pre-trade data in portfolio management workflows and providing flexible new execution protocols to traders within their OMS/EMS, (e-trading) platforms can offer innovation and efficiency within existing workflows without sacrificing precious screen real estate."
Ultimately, Straight-Through Workflows is an easily understandable concept, Glue42's Raichura said, but realizing its vision will require a sea change in the approach of technology developers.
"In simple terms, Straight-Through Workflows is cross-application workflow automation," Raichura said. "It's about allowing data to flow electronically from one application to others on the desktop, regardless of the underlying technology. But it's also a momentous shift in design thinking for the desktop."