The U.S. Supreme Court is now the last resort for Goldman Sachs and the clearing industry.
That's what securities attorneys were saying after the U.S. Court of Appeals for the Second Circuit upheld a $20 million arbitration award. The award came out of the 2010 collapse of hedge fund manager Bayou Group, which ran a fraudulent group of hedge funds and cleared its trades through Goldman Sachs.
"Goldman could go to the U.S. Supreme Court after this, but it is unlikely that the court would hear the case," said Stephen Nelson, a securities attorney with his own law firm in White Plains, N.Y.
Nelson says the highest court in the United States has far more cases than it can hear in any term and that it "usually only takes cases of national importance."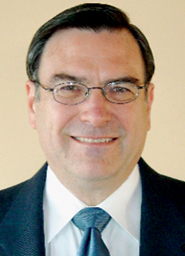 Throughout the arbitration and various court appeals involved in the Bayou case, Goldman Sachs has declined comment. Goldman's stand has been supported by various clearing industry groups. They have argued the Bayou arbitration, if it stands, would impose a difficult client standard on clearing brokers.
Indeed, the decision has implications for the clearing industry that go beyond the $20 million judgment. Goldman Sachs has held that it is not responsible for policing its clients; it should only be responsible for properly clearing the trades. An arbitration panel disagreed. And several courts have now upheld that decision.
That's because courts are usually hesitant to overturn the rulings of arbitration panels, say several securities attorneys-unless the losing party to arbitration can prove the panel acted with "manifest disregard" for the law.
"The manifest disregard standard is, by design, exceedingly difficult to satisfy, and Goldman has not satisfied it in this case," wrote the U.S. Court of Appeals for the Second Circuit. The court also referred to several clearing brokerages and their relationships in holding that "Goldman possessed considerable control with respect to Bayou's deposits under the relevant account agreements."
The court also said that Goldman Sachs also had the power "to require the Bayou funds to deposit cash or collateral with (Goldman) to assure due performance of open contractual agreements."
However, clearing industry officials have insisted that the arbitration holds the clearing firm to "a higher standard than the law now requires," Kevin Carroll, general counsel for the Securities Industry and Financial Markets Association, recently told CQ&D.
Carroll and others have complained that the arbitration panel and the court's client standard would stick clearing brokers with huge new costs. The average clearing broker would be required to provide a much more detailed investigation of new clients, he said.
Still, Nelson, who believes the decision does not impose a fiduciary standard on clearing brokers, says the courts have stipulated a higher standard for clearing brokers.
"They (clearing brokers) can no longer," Nelson said, "shut their eyes to the activities on clients."
Goldman Sachs declined to comment on the latest Bayou decision.