As the one year anniversary of the May 6 "flash crash" has come and gone, industry executives say weak investor confidence in equities remains the biggest challenge facing the trading industry. Despite greater regulatory and industry emphasis on market structure, investor inflows are down compared to before the market swoon. According to the latest mutual fund data from the Investment Company Institute, for 2010 U.S. stock funds posted a net cash outflow of $95.8 billion, compared to outflows of $39.5 billion in 2009 and $151 billion in 2008.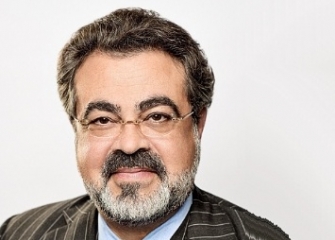 Industry pros noted how investors felt about the "flash crash," pointing to the fact that cash left equities and moved into other asset classes, like bonds and commodities for most of 2010. This led to a decline in stock trading volumes and commissions-a bad development for all in the industry.
And despite market structure fixes such as single-stock circuit breakers, banning "stub quotes" and new proposals such as "limit up/limit down" and "trade-at," flows are still down.
Trading execs say the writing is on the wall—either increase investor confidence or continue to see volume languish.
Therefore, addressing this lack of investor confidence must be a top priority, according to Eric Noll, executive vice president in charge of transaction services at Nasdaq OMX, who spoke at a recent meeting sponsored by Liquidnet.
"I think it's important for us, as exchange operators," he said, "to make sure we are explaining how the markets work, how transparent they are in the way they work, in the rules in which they work, how decisions are made and why certain decisions are made." These explanations, he added, are critical to restoring confidence. And Noll thinks the exchanges have a role to play in that effort.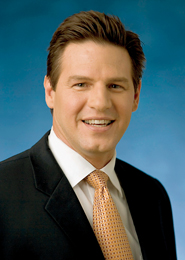 He noted that the industry has to convince investors of the equity market's soundness. "We have to say to people again, 'this is how we do this and how we operate. This is why we do the things we do' and continue to explain why that is."
While explanations on how exchanges conduct business cannot hurt, it might not help, either, said Christopher Nagy, head of order strategy and government relations at TD Ameritrade. Retail investors, he said, are waiting for the government or regulators to say a May 6 event will never happen again. Until that happens, investors will hesitate to increase their equity holdings.
"One year later, people still are not entirely sure if everything that was deemed wrong with the equities markets has been fixed," Nagy said. "Even SEC Chairman Schapiro said that a lot more work needs to be done."
TD Ameritrade data bears out that retail investors are still steering away from equities and maintaining large cash positions. And when choosing to invest, they are opting for derivatives such as equity options. Nagy said 31 percent of all daily trades TD Ameritrade executed during the first quarter for its clients were in derivatives. That's up from the 8 to 9 percent seen in the same period in 2008.
"Stocks aren't viewed at the moment as a protective investment," he said, as opposed to other asset classes such as options. "The rationale being adopted among the retail community is that diversification among equities alone in a portfolio isn't always a suitable strategy."
(c) 2011 Traders Magazine and SourceMedia, Inc. All Rights Reserved.
http://www.tradersmagazine.com http://www.sourcemedia.com/