Nasdaq's botched handling of the initial public offering of Facebook, coming on the heels of the rival BATS exchange having to cancel its own IPO, is dashing dreams from Wall Street to Washington that the U.S. might finally get more companies to go public—and with that, create more jobs.
The much lauded IPO of Facebook turned sour when technical problems left many traders in the dark on their orders' status. Though there is a $3 million limit to the amount the exchange has to pay for such errors, Nasdaq voluntarily created a $40 million accommodations fund for firms who lost money in the screw up.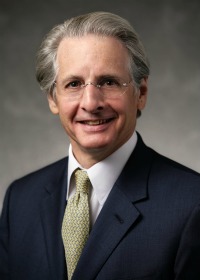 That payback proposal has done little to calm concerns and restore faith in the IPO process. Milton Ezrati, senior economist and market strategist at money manager Lord Abbett, said the high-profile blunders by exchanges haven't caused the flailing IPO market, but they certainly haven't helped.
"There are a number of more fundamental reasons why I think the IPO market is languishing compared with what it might otherwise be, and this just adds to it," Ezrati said.
With the economy still just sputtering along and with equities relatively cheap compared to other investments, there seems to be little incentive for firms to go public. Ezrati added that the regulatory environment is a drag, as well. Though the Jumpstart Our Business Startups (JOBS) Act President Obama signed in April was meant to simplify regulatory requirements for small companies, Ezrati said the law isn't enough.
"Between Dodd-Frank and Sarbox, and then with the uncertainties that are coming along with healthcare, put yourself in the shoes of a corporate manager thinking of expanding," Ezrati said. "Right now he can't even gauge what a new employee will cost him."
Besides those concerns, companies still have to worry about whether the IPO will go off without a hitch. That's why Ezrati believes companies have no interest in going public.
The Facebook offering provided a number of challenges, both in terms of its size and its attempt to accommodate a large number of investors. Execution orders were supposed to have been delivered at 11:00 a.m. for the May 18 IPO. But trading in the company's shares didn't start until 11:30. Market makers may have lost well over $100 million in the fiasco, with some estimates as high as $200 million.
Though a much smaller offering, the IPO of exchange operator BATS fared even worse. The company had planned to offer stock to the public at $16 per share, already on the low end of predictions, when a glitch on the firm's own exchange forced it to cancel the entire offering.
Some companies are using the IPO problems as an excuse to not go public, but according to former Securities and Exchange Commission lawyer Jacob Frenkel, who is now in private practice with the firm of Schulman Rogers, it's just that—an excuse.
"These are high-profile aberrations that have zero impact on the average issuer," Frenkel said. "When an issuer and its advisors feel that the climate is not right for an IPO, or see companies going public and the price declining after commencement of trading, seasoned participants will conclude quickly that now may not be the right time to go public."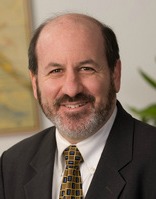 Andrew Terry, a partner at the law firm of Ropes and Gray, noted that the pace of IPO filings has not slowed since the Facebook disaster. Of course, they haven't picked up, either. The fact that there has been no noticeable change would seem to indicate that technical problems are the least of concerns for companies right now.
"Notwithstanding the short-term glitch, it says more about an uncertainty in the global market, what's going on in Europe and domestic growth," Terry said.
But Terry remains optimistic about the JOBS Act. He said he hopes it will encourage issuers that might otherwise not file to explore the option of going public. Already, he is hearing that some firms are at least considering taking advantage of the new law's provisions.
Frenkel was less cheery. He said politicians are fooling themselves if they believe legislation can get companies and investors ready to jump back into the deep end of the pool. Until the broader economy improves, the U.S. will not see any significant return of the IPO market, he said.