Volumes for exchange-traded funds are down, and many people believe that declines in correlations at the beginning of this year could be the cause.
According to a recent Credit Suisse report, ETFs made up only 16 percent of overall volume in the first quarter of 2012, down from 19 percent for all of 2011.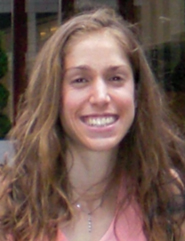 Correlations among stocks have been declining, as well. The same report found that average correlation across the S&P 500 went as low as 13 percent in February. (It has since bounced back to around 40 percent.) In 2011, by contrast, correlation surpassed 80 percent in the fall and ended the year at 77 percent for December.
That is no coincidence, said Ana Avramovic, an analyst at Credit Suisse. She said investors often flock to ETFs in response to high correlations in the markets.
"If correlation is high, then macro fears tend to dominate, and ETFs are a great way to implement macro ideas since they give you exposure to an entire sector or theme with a single product," Avramovic said. "Naturally, as correlations come down, it makes sense that ETF activity would also come down."
Correlation, when applied to stocks, measures how much stocks are trading in lockstep with one another. Realized correlation among stocks shot up during the financial crisis of 2008, from about 40 percent to around 70 percent. It then drifted down before shooting back up again in May of 2010, according to Credit Suisse data.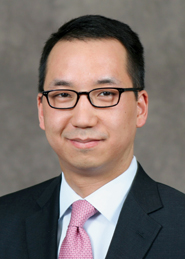 Kevin Tyrrell, vice president of execution trading at Bank of America Merrill Lynch, said investors tended to trade in and out of ETFs in the wake of the financial crisis of 2008. Now that volatility has dampened, they are returning to traditional single-stock investing.
"People are willing to gain exposure directly to specific underlying names," Tyrrell said. "That in turn will result in a bit of a decreased demand for the broader ETFs."
Tyrrell added that correlations still have a ways to unwind, and investors could return to index investing if a macro event drives correlations back up again.
Oliver Sung, a director at BofA Merrill on the execution consulting team within global execution services, said that while ETF volumes are no longer 23 to 24 percent of all trading, as they were at the end of last summer, they are hovering in the 15 to 18 percent range.
And while U.S. index ETFs are no longer flying high as a percentage of overall volume, there's been an increased use of leveraged ETFs, as well as ETFs tied to commodities.
Leveraged ETFs took off in and around 2008, but Sung doesn't think they'll see much more growth as a percentage of volume. Commodity-based ETFs, on the other hand, could continue to gain market share, as they offer investors an easy way to get exposure to commodities.
In spite of ETF volumes seeming to have stagnated, there has been no letup in the number of new funds issuers have rolled out in recent months, Sung said.
"There are a lot of ETFs traded, and very few of them become very liquid," he said. "The number of ETFs seems to keep growing and growing, but that isn't necessarily going to result in a significant or even noticeable increase in ETF volume."
According to data from Birinyi Associates, 85 new ETFs were added in the first quarter of 2012, bringing the total number of funds up to 1,423. The most active ETFs by volume were all index funds or funds tracking broad sectors, Birinyi found.
Scott Freeze, president of Street One Financial, was optimistic on the outlook for ETFs. Even if investors back away somewhat from core ETFs tied to the major indexes, they will still be using sector funds as "satellites" to those core holdings, he said.
And though not all niche ETFs catch on, they do provide investors with a way to profit in a time of falling correlations without having the risk of being exposed to a single stock.
"We have so many more sector products that are out there, and so many different ETFs that are coming out that drill down to minutiae so you can get very specialized exposure," Freeze said. "People are going to use that instead of going in to buy a single stock."