Investor appetite for exchange traded funds picked up last month, with $8.1 billion flowing into ETFs in June, according to numbers released on Thursday by Birinyi Associates.
Investment in ETFs has been booming this year, with $9.8 billion in inflows in January, $7.5 billion in February, $11.4 billion in March and a whopping $22.2 billion in April. During May, investors pulled about $1.1 billion out of ETFs.
"You see some flows out of mutual funds, and some flows are going into ETFs from there, but you also see it's becoming a more prominent investment tool for sector rotation," said Kevin Pleines, an analyst with Birinyi.
Pleines said there are more options for ETFs now, with not only sector specific funds, like technology ETFs, but also more narrow industry plays, such as semiconductor ETFs. Investors appreciate being able to focus on specific industries, while at the same time, having greater diversification than picking individual stocks, he said.
The markets in general were down in May, which could explain the outflows that month, but markets declined again in June, with overall ETF assets going down 1 percent due to lower valuations, according to Birinyi.
Pleines said the inflows into ETFs in spite of lackluster performance could indicate that some investors are seeing a bottom to the market.
"You could see this as a sign of some longer term bullishness, people using that pullback as a buying opportunity," Pleines said.
Dan McCabe, chief executive officer of Precidian Investments, which specializes in developing ETFs and mutual funds, said some of the inflows in June also could have come from investors unwinding options positions and covering shorts.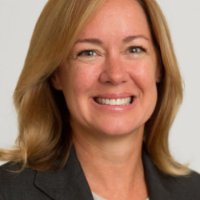 Still, McCabe said there will continue to be an overall growth in ETFs over mutual funds.
"They're a more efficient vehicle, and people are more accustomed — young people specifically — to having access to their accounts on the Internet," McCabe said. "They want access to their money essentially at all times, which is one of the things that ETFs offer."
U.S. large-cap ETFs received the most money in inflows in June, followed by emerging market ETFs and ETFs investing in U.S. financial companies, Birinyi reported. Small-cap and commodity ETFs saw outflows in June.
Laura Morrison, head of U.S. exchange traded products for NYSE Euronext, said commodities have had a strong run up and have now pulled back, so some of those outflows might represent profit taking in the form of ETF redemptions.
The overall inflows into ETFs could have been boosted by new fund launches, as new listings often attract asset flow, she said. So far, NYSE Euronext has had 187 new ETF listings this year, 34 of which were in June.
Another factor is that retail investors are more likely to be able to invest in ETFs through their 401(k)s than in the past, according to Morrison.
"Because more of those types of accounts are being rolled out, I think that's piqued people's interest in ETFs," she said.