Unbundling commissions in Europe could cost broker-dealers and other research providers 1.7 billion euros in equity commissions annually, if not handled carefully.
That's a lot of scratch in a global equities market that is still struggling to regain its commission-based profitability since 2007.
According to a new report from equity market consultancy Greenwich Associates, whatever the Euro regulators decide to do regarding their upcoming decisions on the issue of "unbundling" will determine the fate of approximately 1.7 billion euros in European equity brokerage commission payments used by institutional investors. Believing that regulators may restrict or even prohibit the use of commissions to pay for research, investors are preparing to internalize some research functions and expect to increase the amount of "hard currency" payments to sell-side providers.
In its latest report, "Payment for Research; The Calm Before the Storm," the consultancy reported that if regulators prohibit buyside traders from including as part of their trading commissions paid to a broker an amount targeted to pay for research or "unbundling" could force some brokers or other research providers to stop providing research to institutional investors.
Greenwich Associates reported that institutional investors paid brokers ?3.4 billion in commissions on trades of European equities during the 12 months ended Q2 2015. Roughly 52% of that amount-or ?1.7 billion-was directed to pay brokers and third-party research providers as compensation for research.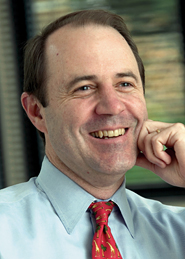 While 1.7 billion euros is a considerable sum, it is nonetheless far below peak levels and many brokers now do not see cash equity research on its own as a profitable endeavor, Greenwich rote. Also, the consultancy noted that many sellside brokers have already begun to anticipate unbundling and a drop in commission by either downsizing or making research and distribution teams less important than other functions on the desk.
"Should regulatory changes drive down institutions' overall expenditures for research, even a modest reduction likely will have a substantial impact on the availability of research," said John Colon, managing director of Greenwich Associates market structure and technology practice, and author of the new report.
Colon added that U.K. respondents were much more likely than their counterparts in continental Europe to expect an increase in hard currency payments. Institutional investors were mixed in their opinions of whether new rules would lead to a decrease in their use of research from global investment banks.
Impact of 2017 Implementation.
Regulators are expected to publish MiFID II-delegated acts relating to payment for research this month. This will give investment managers and brokers greater clarity on the direction of regulation, but will also kick off a scramble to address myriad issues and put in place compliance processes by MiFID II's January 2017 implementation deadline.
Colon said that current broker vote processes and commission sharing arrangements bring structure to valuing and paying for research and provide investment managers with a high level of access and flexibility, while protecting the interests of their clients.
"Compared to the current broker-vote driven process of allocating payments, administrative burdens on investment managers will be huge," he added. "We believe that the new rules as currently discussed may cause institutional investors to cut down on the number of research providers they use simple as means of limiting administrative burden and costs."