Credit Suisse has landed a market veteran to its ranks.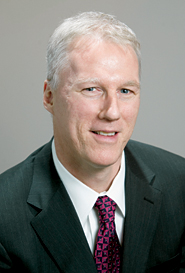 Doug Clark, formerly of ITG, has joined the Wall Street broker-dealer, according to his LinkedIn profile as the new Head of  Market Structure for the Americas. He will be based in Toronto.
According to a memo seen by Traders Magazine:
"We are pleased to announce that Doug Clark will join Credit Suisse as Head of Market Structure for the Americas. Doug will be primarily based in Toronto and report functionally into John Comerford and locally into Graham Choquette.
Doug brings a wealth of knowledge to the firm with over 20 years of experience in the financial services industry. In his most recent role he was the Americas Head of Market Structure for Virtu. Before that Doug held senior trading roles at both BMO Capital Markets and ITG Canada. Additionally Doug is the former Chair of the Security Traders Association, the Canadian Security Traders Association, and the Ontario Securities Commission Market Structure Advisory Committee."
In this new role, Doug will be responsible for delivering market structure content, regulatory insight, and trading consultation to our core client base. As we continue to grow our Execution Services platform, Doug's expertise will further strengthen our market leading position with clients and help them navigate a continuously complex and evolving trading ecosystem.
Please join us in welcoming Doug to Credit Suisse and in wishing him success in his new role."
The memo was signed by Anthony Abenante and Doug Croften.