All roads lead to Rome. That's the way it was in the ancient world, and that's the way it is in the modern world of execution management systems. Today, roughly 10 years after the trading platforms went mainstream, the great majority of suppliers are all rapidly headed down the same path. They all offer trading in multiple regions and asset classes through broker algorithms, typically with a package of analytics thrown in to measure performance.
The trend has been under way for some time, but is nearing its natural conclusion. And as all of the systems–on paper, at least-begin to look the same, their owners are pondering the future. Will the industry, estimated at $1.5 billion in annual revenues, consolidate? Or will suppliers find a way to maintain their relevance in a commodity business?
Sang Lee, a managing partner at the consultancy Aite Group, is working on a study of EMS platforms. "I went through 30 demos for this report," Lee said. "After a while, these systems look very similar."
That's understandable, according to one EMS vendor. "You have to have all of these things just to be in the game," said Bryce Byers, president and chief executive at Neovest, an EMS vendor based in Salt Lake City. "And the cost of entry is high because it's expensive to cover all the markets."
Some suppliers have decided the costs are too high. In 2009, Citigroup abandoned its LavaX platform. It decided it did not want to make the investment necessary to keep up with the Joneses. LavaX was primarily a domestic stock trading application. The big broker now recommends TradingScreen's TradeSmart to its buyside clients.
See Chart: EMS Suppliers
Also in 2009, the combined Bank of America Merrill Lynch dumped Merrill's X-Trade platform in favor of the system sold by Bank of America's vendor subsidiary InstaQuote. At the time, BAML executives told Traders Magazine the underlying InstaQuote technology and infrastructure was better and more scalable.
And last year, Barclays Capital, which inherited the RealTick EMS when it purchased Lehman Brothers' U.S. operation, jettisoned that system, as well. Barclays declared it had no interest in operating a software company. It sold RealTick to ConvergEx.
"The world of the EMS is simplifying quite drastically and quickly," said Philippe Buhannic, co-founder, chairman and chief executive of TradingScreen. "In the future, there will be very few providers."
TradingScreen is one of the largest EMS providers, with about 1,700 customers. Bloomberg's EMSX, Investment Trading Group's Triton platform and RealTick also boast large numbers of users.
Despite Buhannic's predictions, those others still in the game vow to remain there-and there is good reason to believe them. For the brokers, their EMS platforms are tightly intertwined with their trading services, especially algorithms. For some of the vendors, their EMSs are just one component of a broader package of technology.
Maturity
Still, most acknowledge the EMS is a mature product. Rishi Nangalia, head of REDI Technologies at Goldman Sachs Electronic Trading, which provides the REDIPlus EMS, offers three reasons why the various offerings are converging on a standard model. First, innovation has slowed since the industry burst out of the gate in the late 1990s. Second, firms are forced to do more with less as resources have become crimped in the last few years. Third, trading in overseas stock markets and in other asset classes is starting to resemble that of U.S. equities. And as all trading becomes more or less electronic, functionality is standardized.
"More changes will be on the margins," Nangalia said. "The industry has matured."
There are more than 100 EMS providers, according to a report put out by consultants Woodbine Associates last year, although the "established provider base" numbers between 15 and 20. Most systems are "light" clients that can be downloaded from the Internet-so-called "software as a service" models. A few specialty products, such as those sold by niche players Portware and FlexTrade, require lengthy installations on users' servers. EMSs are offered by vendors and brokers, both the agency and full-service variety.
Three of the bigger vendors are owned by brokers: Neovest (J.P. Morgan), InstaQuote (Bank of America Merrill Lynch) and RealTick (ConvergEx).
Although some suppliers began their lives building multi-everything products, most confined themselves to U.S. stock trading. They gradually branched out into international stock trading; then into connectivity to multiple brokers; and finally into other asset classes.
The oldest systems, such as RealTick, TradeSmart and Triton, are fully built out. Those platforms offer trading in equities, both U.S. and foreign, as well as options, futures and foreign exchange. They enable trading in the Americas, Europe and Asia. They offer access to various brokers' algorithms.
Other platforms are not so complete. Instinet, for instance, offers trading in stocks and options, but only basic functionality in futures. It offers no trading of foreign exchange. Another agency broker, UNX, is in the midst of a transformation from its singular focus on domestic equities into a vendor trading multiple asset classes around the globe. Fidessa, a relative newcomer to the space, is also still building up. It only added options trading and transaction-cost analysis last year.
Plus, when it comes to trading functionality, everything is relative, as some systems are more powerful than others. "It depends on what they mean by 'support,'" Aite's Lee stressed. "A vendor may say you can trade futures contracts, but that may be restricted to a certain type of futures contract."
Eric Morgan, head trader at mid-prime brokerage Merlin Securities, echoes Lee. His firm offers its customers several EMSs to choose from, including REDIPlus, RealTick, Bloomberg EMSX, Neovest and InstaQuote. Morgan said that all EMSs handle equities well, but if a trader wants to branch out into options and futures, the field narrows. "Let's say you have an options trader doing multi-legged trades," Morgan said. "Some systems are better at it than others."
To match a trader with the appropriate system, Merlin's product specialists will interview the trader to learn which asset classes he trades, suggest a platform and then set up a demonstration.
On the Margins
For the suppliers that have largely built out the core "multi-everything" platform, any new additions of functionality are increasingly on the margins. A minor foreign stock exchange here. A trading strategy there. A little compliance reporting.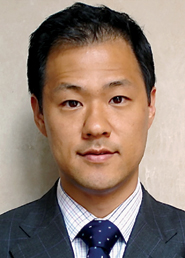 Goldman, for instance, has invested in cross-asset trading, allowing REDIPlus users to trade over-the-counter interest-rate products against listed futures in spread fashion. Although some brokers are providing similar functionality through algorithms, the GSET offering is a part of the REDIPlus platform. The technology transforms what would ordinarily be a very manual and inefficient process, Nangalia said.
"It is projects like this that let us differentiate ourselves," he added.
FlexTrade has also added cross-asset trading. Last year, it introduced an algorithm that lets users trade two different securities denominated in two different currencies. "Cross-currency functionality in electronic trading is increasingly important in today's global and interconnected markets," said FlexTrade president and chief executive officer Vijay Kedia.
TradingScreen's Buhannic cited three areas of new functionality. The vendor will add trading in mutual and money market funds; further develop its analytics capabilities with an emphasis on transaction cost analysis; and develop ways to manage short positions for its hedge fund clients. "Because of regulatory changes, there is much more complexity around the financing of positions, especially for hedge funds," Buhannic said. "They need to report their short positions in multiple regulatory environments."
Buhannic contends the traditional money managers are a growing segment that could soon match that of hedge funds. He said 30 percent of TradingScreen's customer base is comprised of long-only asset managers, versus 45 percent hedge funds, and that its presence in the long only is growing, especially in the US.
See Chart: EMS Usage
Johannesburg
Overall, hedge funds comprise 60 percent of the user base, according to consultancy Woodbine Associates, while traditional asset managers and pension funds account for 15 percent. Traditional money managers use EMSs to supplement the trading functionality they get from their order management systems.
Neovest, whose client base is dominated by hedge funds, is another vendor whose platform is largely built out. And as with TradingScreen and REDIPlus, new functionalities are appearing only on the margins.
Last year, Neovest added the Johannesburg Stock Exchange and the Russian Trading System. It will probably add other off-the-beaten-path exchanges this year as well, Byers said.
Like TradingScreen, the EMS vendor is also offering its hedge fund clients new reporting capabilities. Due to new regulatory requirements, Neovest has made it possible for its users to assess their exposure across all assets classes and regions. "The big hedge funds are driving this," Byers said. "Because they have that global exposure and are participating in all these different asset classes. They want it in real-time, and the EMS is best positioned to provide that information."
For some vendors with fully built-out platforms, new bells and whistles aren't the only way to stand out from the crowd. RealTick, for instance, is altering its entire approach to marketing.
The veteran EMS provider is trying to broaden the appeal of its platform by unbundling its various services and promoting different ways to access those services besides the front end.
"We are way beyond the EMS," RealTick chief executive officer Stuart Breslow told Traders Magazine last year. "We provide so much more capability than the EMS, and we have been doing so for years. Now we are making it more available."
Breslow contends most people associate the EMS with the front-end graphical user interface, or the screen. They don't fully grasp the tremendous trading and market data infrastructure that lies behind it.
To that end, RealTick is comparing itself to such trading infrastructure suppliers as FTEN (minus the co-location), and letting trading firms know they can plug their boxes into RealTick via API or a FIX connection. They need not use the front end to access the markets.
"A client can interact with my order-routing infrastructure without accessing the (market data) ticker plant," Breslow explained. "They can just interact via FIX. The order comes in through the FIX infrastructure and goes out through the back end."
Breed Apart
The exec cites another example of RealTick technology made popular by regulations these days: risk management. "Historically, you were only able to access it through the front-end," Breslow said. "Now it's accessible in unbundled fashion."
RealTick isn't the only EMS supplier attempting to position its system as a breed apart. UNX, which changed its strategy from agency brokerage to vendor about a year ago, is scrambling to beef up its offering by adding asset classes, foreign markets and other brokers' algorithms to its Catalyst platform. But it is also trying to win business by opening the system up to other developers.
UNX believes the future of the EMS is an open platform into which the buyside, vendors, brokers and exchanges will build their own trading functionalities. The company's goal is to serve as a distribution platform for the technology of others. And while almost all systems offer multiple brokers' algorithms, UNX contends that is just the starting point.
"The brokers have a lot of content and they are looking for cost-effective ways to make that content available to the buyside," said UNX chief executive Thomas Kim. "Rather than pay a vendor an exorbitant amount every time they want to add something, we let them do it themselves."
UNX also hopes to convince brokers not to spend millions of dollars to build their own single-purpose portals. "We're telling the brokers they don't have to build their own portals to take advantage of their content," Kim said. "We're giving them an open platform that has the benefit of also being an EMS."
At least one broker is testing the waters. Goldman Sachs, a shareholder in UNX, recently embedded its TCA technology into Catalyst. The data-crunching application is available to Goldman customers only.
Also in the analytics space, vendor Titan Trading Analytics integrated its trade alerts system into Catalyst. The technology measures the level of emotions in the marketplace and sends signals to traders looking to take advantage of them.
The endgame for UNX is to create a community of buyside traders around Catalyst able to access any trading technology from any broker, vendor or exchange they want. Rather than try to build everything itself, it is giving the keys to the kingdom-i.e., the software code-to those with the content.
"There's a seismic shift taking place as the industry calls out for a new EMS landscape," Kim said. "It's not just about 'multi-everything' anymore.
See Sidebar: Instinet's Neutrality
Instinet's Neutrality
Just how neutral is that "broker-neutral" execution management system? In recent years, many vendors and brokers have touted their platforms' ability to access the algorithms, trading desks, dark pools, etc. of multiple brokers. The pledge has become a key part of their marketing strategies. The implication is that not every EMS supplier is so generous.
In general, sources say, the platforms owned by agency brokers and independent vendors are, as billed, broker-neutral, offering traders access to hundreds of brokers' services. But those owned by full-service brokers are largely not, even if they claim to be.
At least one agency broker takes the claim of broker neutrality very seriously. Instinet, which offers the Newport system, not only claims the EMS is broker-neutral, but backs its claim with numbers.
During one week in December, Instinet's Asian clients traded $4 billion worth of securities through Newport. Of that, half was routed to 22 of Instinet's broker-dealer competitors in the region, the agency broker noted in a press release.
In the U.S., during a four-week period in January and February, about one quarter of the volume passing through Newport went out to more than 200 brokers, according to Instinet.
"We take a very open attitude toward dealing with other brokers," said Jonathan Kellner, Instinet's president of the Americas. "Both global and multi-broker are core philosophies of our whole business. That's not just on the EMS front."
The Algo Box
When the execution management system first gained widespread use more than 10 years ago in the Nasdaq market, most trading was done either by filling out electronic tickets or clicking away with the mouse. That kind of trading, known then as direct market access, is now considered "manual." And it is rapidly falling by the wayside.
See Sidebar: Algo Box
Due to the fragmented nature of the markets, as well as the speed of trading, most traders toss their orders into algorithms and smart order routers. They can do so through their EMSs. That has had the effect of transforming the EMS into something of an algo control panel. The technology gives the trader access to the algorithms of a single broker or hundreds of brokers.
According to Instinet, between 60 percent and 70 percent of the orders placed through its Newport EMS are directed to algorithms. At Merlin Securities, a mid-prime brokerage, between 60 percent and 65 percent of the orders placed through the various EMSs it offers are routed to algorithms. The rest is sent directly to the exchanges.
"The algorithm providers have built these smart order routers to go out and capture volume no matter where it is trading," explained Eric Morgan, Merlin's head of trading. "So we often consult with our clients about using those rather than going direct to an exchange."
(c) 2011 Traders Magazine and SourceMedia, Inc. All Rights Reserved.
http://www.tradersmagazine.com http://www.sourcemedia.com/