A new messaging system is currently gaining traction among the Wall Street trading crowd and could be a rival to the established systems already in use.
As first reported by Reuters, "Symphony" — which has more than 30,000 users in a "beta" version of its product, has rolled out a new iPhone app and more user-friendly interface to lure more traders onto the nascent platform. Currently, the system is in use mostly by people who work for investment firms backing Symphony.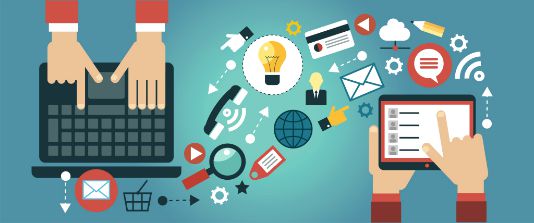 The financial institutions partnering to establish Symphony include: BofA Merrill Lynch, BNY Mellon, BlackRock, Citadel, Citi, Credit Suisse, Deutsche Bank, Goldman Sachs, Jefferies, JPMorgan, Maverick, Morgan Stanley, Nomura and Wells Fargo.
Back in November of 2014 these firms made a $66 million investment to help the firm compete with the likes of Thomson Reuters and Bloomberg, both of which have their own messaging systems that are used by traders and other investment professionals. However, both the existing Thomson and Bllomberg systems are very costly compared to Symphony.
O August 3, Symphony will preview the interface for new customers who have at least five employees, and on September 15, the product will becomes available to all potential customers, Reuters reported CEO David Gurle as saying.
Also, Gurle said that some customers will be able to use the system free, while the cost will max out at less than $30 per month.
How does Symphony work?
Traders who use Symphony participate in a private key exchange using Authenticated Key Exchange (AKE) protocols and AES-256 encryption. Symphony will never have access to a trader's keys. Its secure messaging and workflow software is served up as a cloud-based "Software as a Service" (SaaS) subscription and leverages existing cloud-hosting technologies to provide unmatched scalability and access. The firm guarantees 99.995% uptime using high bandwidth direct connections (DCs) and Virtual Private Networks-VPNs that rival internal on-premise hosted solutions.
Symphony can stand alone or integrate with a firm or trader's existing tools and applications. It resides in the digital spaces you use and interact with most from your laptop and desktop computers to your tablet, phone and mobile devices. It also integrates and uses third party applications and functional enhancements from other enterprise clients, partners and independent developers. This allows for accelerated product enhancements and new features to be added easily.
Symphony recently announced it had connected to BOX Trading.