Amid the backdrop of static commissions and flatlining staffing levels, ConvergEx has hired several senior level executives across multiple disciplines to expand its global reach.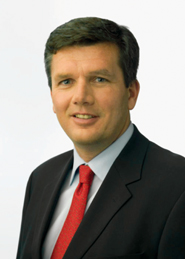 The agency-only broker and technology firm has added veterans Greg Voetsch, Charles Galligan and Oliver Sung to its leadership team. It also recently added Conor McCarthy as its new CFO.
Voetsch joined the firm as chief executive officer of ConvergEx Execution Solutions and head of brokerage services. Galligan has joined ConvergEx as head of program trading and Sung will join ConvergEx in September as head of U.S. electronic execution and the firm's Millennium and VortEx alternative trading systems (ATSs).
Galligan and Sung will report to Voetsch, and all three gentlemen will also serve on the firm's executive committee.
All three will provide growth strategy insights to Eric Noll, chief executive offficer at ConvergEx, according to a spokesman.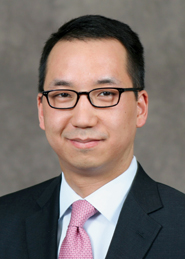 Previously Noll served as executive vice president of U.S. and U.K. transaction services for Nasdaq.
"These new leaders are extremely talented, experienced and excited to help build ConvergEx," Noll said in a release. "Greg, Charlie and Oliver will not only be dynamic managers of their own areas of responsibility, but as members of the ConvergEx Executive Committee, they will be instrumental in developing new ideas and setting the agenda as we continue to innovate and expand our offering for our clients."
Voetsch will manage all ConvergEx equity execution businesses, including high-touch, U.S. electronic execution, ADR, international execution, sell-side SOR, recapture services and ATSs. As executive vice president at Knight Capital Group, he was responsible for global equities, electronic equity and FX platforms. Most recently Voetsch was managing director and head of equity capital markets at Janney Montgomery Scott.
Galligan is a seasoned financial services professional with experience building and managing businesses. Most recently he was director of electronic and program trading at Canaccord Genuity. Prior to that he served as electronic trading group manager at Piper Jaffray, and spent 17 years at Bear Stearns building and managing their program trading, electronic trading and commission management units into significant and profitable businesses.
Sung is a recognized thought-leader and pioneer in electronic trading and market structure and comes from Bank of America Merrill Lynch (BAML), where he developed next-generation trading algorithms. Prior to BAML, Sung held significant roles in market structure and electronic trading at Bear Stearns and UBS.
Voetsch, Galligan and Sung will be based in New York at ConvergEx Group's worldwide headquarters.
Relatedly, the firm also brought on Conor McCarthy as its chief financial officer back in June. McCarthy will oversee all of ConvergEx's global financial operations and will serve on the firm's Executive Committee, responsible for providing organizational guidance and governance.
Most recently, McCarthy was chief financial officer – Americas for global institutional brokerage GFI Group. Previously he held senior roles at Moneyline Telerate (now part of Thomson Reuters), Exco USA (now part of ICAP) and Bankers Trust Company. He will also be based in New York.