Joe Wald, chief executive and co-founder of Clearpool Group, said the electronic trading software provider and independent agency broker-dealer is positioned to grow geographically and into other asset classes after its acquisition by BMO Financial Group.
Wald told sister publication Markets Media that the purchase by the Canadian bank brings stability and resources which position Clearpool for the next steps in its development. "We can expand into other asset classes, outside equities, which are undergoing an electronic evolution," he added.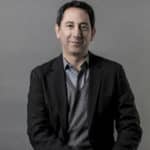 He gave the example of futures, or fixed income, currencies and commodities, which have electronically traded exchange-listed products and a mature microstructure.
"We can bring AMS  to other regions including Europe," Wald said.
Clearpool's Algorithmic Management System provides a fully customizable suite of algorithmic trading tools, offering visibility and control from strategy to execution. In July 2018 Clearpool announced its first license agreement in Europe with Atlantic Equities, for the broker's European institutional clients to trade US equities using AMS.
Last week Clearpool announced that it has entered into an agreement to be acquired by BMO Financial Group with the transaction expected to close in the second quarter of this year. Clearpool has approximately 60 employees and more 100 clients, primarily US broker dealers who use its trading technology.
We're excited to share the news that Clearpool Group Inc. has agreed to be acquired by @BMO Financial Group! https://t.co/lFeRPtW5BJ

— Clearpool Group (@ClearpoolGroup) January 22, 2020
Dan Barclay, chief executive of BMO Capital Markets, said in a statement: "The acquisition of Clearpool gives us access to leading next-gen trading technology and a broker-dealer client base."
Wald and his Clearpool co-founders, president Brian Schaeffer and chief technology officer Ray Ross, said in a blog that some people thought it was an incredibly ambitious idea when they started Clearpool in 2014.
Check out our latest blog post to see what Clearpool founders Joe Wald, Ray Ross and Brian Schaeffer have to say about this morning's exciting announcement that Clearpool has agreed to be acquired by @BMO.https://t.co/qH7puoqQNy

— Clearpool Group (@ClearpoolGroup) January 22, 2020
"They thought the last thing the Street needed was another commoditized algo platform," the founders wrote. "But we had a bigger vision—one in which brokers would gain transparency into how their algorithms work and get the control to make changes to them based on their own unique trading goals."
The post continued that BMO was an early adopter of the AMS and also entered into a strategic engagement with Clearpool to develop algos for Canada in 2018.
"Through this acquisition, BMO gains an award-winning modern electronic trading platform and a broker-dealer client base," said the blog. "As the markets continue to become more technologically dependent and other legacy electronic trading systems are antiquated, they will be able to provide market participants electronic trading solutions that are efficient, collaborative, and transparent—bringing them into the future of electronic trading."
Wald continued that Clearpool uses next generation technology and modern visualisation tools which provide a new approach to best execution. "We provide real-time transaction cost analysis which is a huge differentiator," he added.
In Europe MiFID II, the European Union regulation, strengthened best execution requirements in equities and expanded the mandate to other asset classes for the first time, including fixed income.
BMO Capital Markets was financial advisor and Debevoise & Plimpton and Osler, Hoskin & Harcourt were legal counsel to BMO. Financial Technology Partners acted as financial advisor and Morgan, Lewis, & Bockius, Murphy & McGonigle and Stikeman Elliott acted as legal counsel to Clearpool.
Clearpool won Best Algorithmic Trading Company at Markets Media's 2019 Markets Choice Awards.