Keith Gertsen, head of sales in the Americas for prime finance and securities and fund services at Citi, recently sat down with Traders Magazine to discuss the changing landscape of the hedge fund industry.
>> On the reconcentration of prime brokers
When you look at what happened after the crisis, many firms went from one or two prime brokers to, in many instances four, five or six-maybe even seven or eight. What happens then is, you spread around your business so thinly that you're losing the purchasing power benefits of having a meaningful prime broker relationship. We're seeing people trying to reconcile that model and focus the full franchise spend with those firms that provide the greatest marginal utility of services.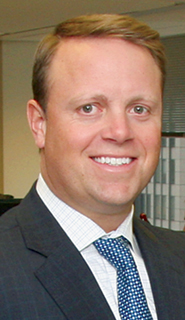 >> On the waning of funds-of-funds
We're seeing a deliberate movement to direct investing in hedge funds from the institutional community. In many instances they're moving away from the smaller funds-of-funds and their higher fees and investing directly. One recent study our prime finance consulting team published showed that with a number of institutions, they're creating the appropriate evaluation and monitoring capabilities to make and manage those direct allocations. So it's fair to say that the direct investment model is one that's very much in vogue and a trend that we're watching closely.
>> On allocations to smaller managers
It has been somewhat common thinking that the funds over $8 billion to $10 billion were the net recipients of most of the new money in the last 12 to 18 months, and what we're finding is that the $1 billion to $5 billion fund is seeing a rather meaningful increase of fund flows as well. Contrary to popular belief, the slightly smaller yet institutionalized model is becoming the area where investors are going.
>> On catering to HFTs
It's a small universe of clients that provide a large portion of the opportunity, and the technology requirements to compete in this venue as a service provider have to be robust. High-frequency traders can be trading from a couple times a day to thousands of times a day. The requirements to be in that game are very precise. While the overall number of funds in this strategy are down somewhat from pre-crisis highs, there are several firms that are very, very large in that space. In terms of providing the clearing and trading, the technology required is a very unique product. It's definitely a long-term focus amongst most global service providers.
>> On the emergence of start-up funds
With the right pedigree and the right backing, there's meaningful appetite. It really is the pedigree, the best person or right team with the right performance background and training. It could be any strategy. There are at the moment equity long-short, emerging market, even sector-specific strategies that are becoming specifically sought after.
(c) 2011 Traders Magazine and SourceMedia, Inc. All Rights Reserved.
http://www.tradersmagazine.com