Move over, TMX. Chi-X Global will launch its second alternative trading system in Canada in May.
The operator of alternative trading venues from Australia to Japan to Brazil has won regulatory approval to launch CX2 Canada ATS (CX2) last week. The new venue looks to offer a pricing model that rewards liquidity takers. It is targeted at retail order flow.
Chi-X Global's first venue in the North American nation, Chi-X Canada, was launched in February 2008, and is an alternate trading system for Canadian equities. Chi-X Canada accounted for 14.56 percent of all TSX listed stocks as of Dec. 31, 2012.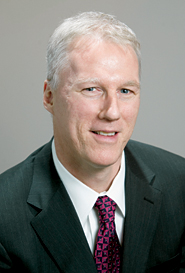 The two venues will compete with those operated by TMX Group, Canada's largest exchange operator. TMX now operates exchanges and alternate trading venues such as the Toronto Stock Exchange, TSX Venture, The Montreal Exchange, Alpha, TMX Select and dark pool Intraspread. In total, TMX Group sees approximately 80 percent of all equities market flow in Canada, according to the Investment Industry Regulator of Canada.
CX2 is slated to go live on Friday, May 3 and will launch in phases according to Canadian market participants.
CX2 was first proposed last August at the Canadian Securities Traders Association Conference and went through a regulatory comment process, Doug Clark managing director of research at ITG in Canada told Traders Magazine.
"I believe the Street response will be muted because CX2, once again, is not addressing real street needs," Clark said. "If Chi-X wants to make trading cheaper for retail dealers, they first have to accept good-til-canceled orders and odd-lot dealers that make up a decent share of retail flow. Until they do so they are likely to have the same underwhelming response that TSX Select has seen."
Clark added that Canadian brokers are looking for a "real" alternative market that is aimed at addressing the needs of traditional market participants, not increasing the degree of fragmentation in the nation's trading. Such fragmentation tends to bring in high-frequency trading flow.
However, other market participants such as Renee Colyer, chief executive at Canadian research firm Forefactor, see the formation of another trading venue as a reason to cheer. They are quick to point to the simple fact that TMX Group Ltd, which is backed by five of Canada's largest banks such as Royal Bank of Canada and Toronto Dominion, and biggest institutional investors, Ontario Teachers' Pension Plan and the Canada Pension Plan Investment Board, controls close to 80 percent of all equity trading in the country and clears virtually all trades.
Chi-X Global was launched by the electronic trading unit of Nomura Holdings, Instinet, in February 2008. Minority stakes were acquired in October 2011 by Bank of America, GETCO, Goldman Sachs, Morgan Stanley and Quantlab Financial.
"More competition is good here," Colyer said. "We've had Alpha rolled in TSX, CDS is part of TMX now. The TMX Group is now a one-stop shop that controls almost everything and it is owned by a conglomerate of corporations."
With the addition of CX2, Chi-X, the nation's number two exchange in terms of equity market share (13 percent), has the ability to wrestle some flow away from TMX, she added.
So how does Chi-X wrestle order flow away from the TMX Group?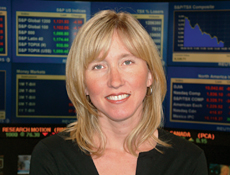 Pricing and choice. While Chi-X has not announced any public details on its pricing model, Sean Debotte, director of business development at rival venue OmegaATS, told Traders Magazine that Chi-X employs a maker-taker pricing schema – that is it rewards brokers with a rebate who offer liquidity while charging a fee to those who take it. This is how it competes with its rivals such as Omega and TMX Select. CX2, he said, could offer something different.
"Since it offers maker-taker, CX2 could offer an inverted model pricing model," he said.
ITG's Clark agreed, saying that Chi-X has had a full-inverted pricing model in place for Venture Exchange listings for some time, and has had reasonable success in terms of attracting trading volumes. Offering it on CX2 could be viable, he added, but still might not be enough to grab market share from TMX.
Forefactor's Colyer said she has learned through conversations with traders that CX2 plans to offer buysiders the choice of executing trades with the same broker on both sides – the buy and the sell. The practice of a broker being on both sides of the trade in Canada is known as "broker preferencing" or self crossing.
When a broker is preferenced, said broker can jump the order queue regardless of its position and trade against itself if it is on the opposite side of an advertised order at the same price. This negates traditional price-time priority where the broker with the best price in the order book first executes first.
Currently, Chi -X does not divulge the name of the broker when executing an order – the trade ticket merely has an ID number that each broker is assigned – and doesn't offer broker-preferencing.
Many on the buyside do not like broker preferencing because the one broker can see too much of its order information. However, as liquidity has become most important to buysiders, according to Colyer, they are willing to allow broker preferencing to get their orders filled.
"The buyside wants liquidity above all else. If they can find it at Chi-X, then they will go there," Colyer said.
While liquidity trumps most other factors, at least one buysider isn't all that excited. Michael Thom, head of trading at Genus Capital Management, which manages $1.1 billion, told Traders Magazine that CX2, in his mind, was about keeping trading flows within its marketplace instead of seeing order flow go out to rival TMX Group and its companion venues.
"Chi-X has seen other marketplace operators keep flow under their umbrella of businesses by employing different pricing models," Thom said, "this is the same thing. They are trying to internalize as much flow as they can too."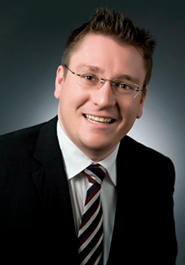 Omega's Debotte said that this ability to preference is more beneficial to big brokers than the smaller firms that handle less volume as the big firms see cost reductions and bigger profits from being the only broker on a trade.
"CX2 will allow brokers to sort of internalize order flow," he said. Unlike in the U.S., internalization is prohibited in Canada as regulators there want a more transparent marketplace. Broker preferencing is not internalization per se', Debotte added, as order tickets clearly identify who the broker is via identification on their trade tickets.