More change is coming to the equity trading markets of the Great White North.
Last year the Canadian equity markets saw several developments that changed the way that traders did business. These changes include new rules around electronic trading; additional venues formed by existing equity ATSs; the arrival of taker/maker pricing scheme; the Aequitas proposal; and the regulators proposed review of the existing order protection rules (OPR).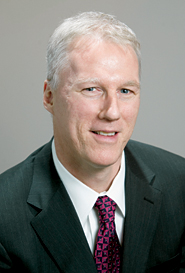 If that were not enough, one industry observer in Canada says that the nation's markets should brace for more change.
"This year promises even more change to market structure, in Canada, resulting in even greater complexity and disparity of trading results," said Doug Clark, managing director of research at ITG in Canada. "The complexity of our equity markets will continue to increase, with new markets, new technologies and new market place pricing models."
Clark forecast several major changes that will affect the Canadian trading markets. They are, in his order:
1) HFT volumes will increase dramatically in the coming 12 months.
2) New markets like Aequitas and IEX (U.S.) will force legacy markets to adjust their models.
3) Several provinces and territories hop on the single regulator band wagon.
4) Canadian regulators will spend 2014 talking about OPR, but the year will end without any significant rule changes, or even proposals.
5) Indexers will finally get needed changes to the TMX MOC in 2014.
6) 2014 will finally see real moves towards the electronification of other asset classes.
7) Big Changes in Canadian listed Derivative Markets.
"This year will likely see a significant increase in the speed of trading, as a result of one or possibly two significant technology introductions," Clark said. "As such, we believe the latency reductions at TMX will result in HFTs having an increased ability to trade ahead of many dealers, and avoid trading against larger orders, which should increase both HFT participation rates and trading costs."
Clark also forecast that a high-speed microwave link between Toronto and New Jersey will be constructed or begin construction. Currently, Clark said ITG knows of a few participants that have looked at this proposition.
Also, Clark said a group of buyside and sellside participants, including ITG Canada, have proposed a dark pool similar to IEX that will focus on natural order flow, called Aequitas. Currently subject to Ontorio Securities Commission approval, Aequitas should be up and running sometime in late 2014 or early 2015, he added.
Lastly, Clark said that the Canadian trading marketplace will continue to see electronic trading spread to other asset classes such as fixed income and foreign exchange, move away from manual trading.