BrokerTec, the electronic fixed income trading platform, has launched new functionality for trading US Treasuries after competing its migration to CME Globex.
CME Group acquired BrokerTec in November 2018 as part of its purchase of NEX. BrokerTec's dealer-to-dealer platform was fully integrated into the proprietary CME Globex platform in February 2021 following the migration of US Treasuries benchmark trading and US repo platform.
This followed the integration of BrokerTec's EU government bond and repo markets in January this year. The exchange said this enables clients to manage risk across cash and futures on a common platform allowing greater operational and technological efficiencies.
In March 2021 BrokerTec launched Relative Value (RV) Curve spread trading, allowing clients to trade cash US Treasury benchmark spreads in a single order for the first time on its platform.
Sean Hodgson, executive director of BrokerTec Products, told Markets Media: "We migrated to Globex at the beginning of February. RV Curve uses similar functionality to trading commodity spreads in futures and options."
He continued that one of the key aspects that RV Curve offers as a value proposition is that there is no legging risk. Prior to the introduction of RV Curve, investors would have to execute two separate trades in order to aim to lock in a spread.
"RV Curve also enhances liquidity as minimum price increments are tighter than on the outright central limit order book, so curve spreads can be traded with more granularity," said Hodgson.
In addition, an order being worked on RV Curve is also implied on the central limit order book. Hodgson said it is quite possible that the implied order will be filled at a better level than on RV Curve and these excess savings are passed on to the client.
"We would expect some of the volume from our central limit order book to migrate to RV Curve as it is a more efficient mechanism to trade spreads," said Hodgson. "We would also expect to see additional trading due to this increased efficiency."
Brokertec will be rolling out improved functionality for trading US Treasuries.
For example, streaming platform BrokerTec Stream was rolled out in the US last year. In addition, BrokerTec Quote, a dealer-to-client request for quote for repos has been running in Europe for about a year and has recently launched in the US.
"BrokerTec Stream, along with our existing central limit order book, is a compelling offering, and somewhat unique side-by-side, providing choice to our customers and greater efficiencies depending on market conditions and individual customer execution preferences," said Hodgson.
Volumes
BrokerTec's European repo volumes reached a record in the first quarter of 2021 with an average daily trading volume of €286.7bn.
The firm said the European repo business, which includes Euro and Sterling denominated dealer-to-dealer transactions, experienced two record breaking months in a row in February and March. This surpassed the previous record volumes in March 2020 at the height of the Covid-19 pandemic.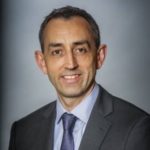 John Edwards, global head of BrokerTec, said in a statement: "Repo is experiencing an uptick as more cash enters the fixed income markets and is being put to work in the short end using repo. As market participants continue to seek the efficient deployment of cash and capital through secured borrowing and lending in the sovereign bond markets, as well as the broader benefits of trading electronically and anonymously, we anticipate this increased activity and customer participation to continue in the weeks and months ahead."