Bloomberg Tradebook will now clear its equities trades for clients.
Tradebook, the agency broker division of Bloomberg L.P., has adopted Broadridge's business process outsourcing system to provide U.S. equities clearance and settlement services for its institutional clients.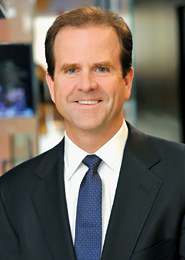 By using Broadridge's off-the-shelf system, Bloomberg Tradebook can offer clearing of trades at minimal cost and provide clients clearing through the entire life cycle of a trade, according to Ray Tierney, president and chief executive of Bloomberg Tradebook. It also provides Tradebook with another source of revenue in the current low volume and commission environment.
"Moving to self-clearing furthers Bloomberg Tradebook's evolution from providing execution-only to offering execution everything," Tierney said, in a release. "Broadening the services we can deliver to our clients enhances our value proposition and furthers our commitment to partner with our clients on both the buy-side and sell-side."
Clearing has been in focus recently as institutional brokerage Direct Access Partners shut down after its clearing firm, Goldman Sachs, stopped clearing its trades one month ago. In a recent article in Traders Magazine's sister publication, Clearing Quarterly and Directory, clearing executives discussed rising costs in the clearing industry and how firms are either scaling back clearing operations or even closing up entirely.
The agreement between Bloomberg Tradebook and Broadridge to provide clearing services was first announced back in February 2012, but it is now finally ready for full implementation.
Bloomberg Tradebook operates as an agency brokerage for U.S. equities and provides research from independent research providers, execution consulting services, and custom technology and commission management solutions to institutional investors.