Swedish agency-broker Neonet has a simple business strategy – offer its algorithms and electronic trading solutions first to its native European equity trading clients, and then cross the Atlantic and enter the U.S. equity markets.
Sounds simple enough, Tim Wildenberg, chief executive of Neonet, told Traders. But the reality is that its taken the electronic equity trading firm a few years to get it all together. The firm was started in 1996 in Stockholm by a group of sales traders and technologists, and focused on providing electronic trading solutions, such as direct market access, in Europe. By 2009, it was a listed broker-dealer in Europe, and in 2010 was registered in the U.S.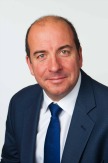 The firm was then absorbed by Orc Software, a Swedish firm similar to Fidessa but focused more on the European derivatives business instead of equities. By 2012, Orc itself was bought by CameronTec and Neonet was spun off. Neonet returned to its electronic trading roots in 2013 as a private firm when it was purchased by a consortium of owners including Hay Tor Capital LLP, KAS Bank N.V., Nordic Capital/Cidron Delfi Intressenter AB and Neonet management.
Wildenberg joined in August 2013 with one mission: get the firms algorithms, DMA and smart order-routing technology to European customers that have been underserved by the continents bulge-bracket banks, many of which chose to service larger institutions. Wildenberg is no stranger to the electronic trading business; he started his career at UBS in 1997, learning the ropes over his nearly 14-year tenure and eventually becoming head of direct execution at the bank. After that, he joined Citi and ran its European electronic trading group.
First, I was a user of Neonet, then a competitor, Wildenberg said. Now, Im here getting us into the marketplace.
At the center of the firms strategy is its core DMA and algorithmic trading suite. It offers European clients several algorithms to execute trades, starting with the basic VWAP, TWAP and implementation shortfall types. Wildenberg told Traders that Neonet does customize these into more bespoke offerings tailored to a particular users needs. The firm also offers more sophisticated execution strategies such as those that scan dark pools, adjustable liquidity-seeking algos and even those that trade at the close.
Everything we offer was developed in-house and offered to our European clients now, Wildenberg said. And for the customization, we can make an algo that just works for small-cap stocks in Germany or Spain. We show users how they work, as we want to be as transparent as possible.
Neonet plans to offer all of these strategies to U.S. customers in mid-2015, Wildenberg said, adding that the firm is in discussions with both U.S. buysiders and bulge-bracket brokers to partner with it. He declined to identify which bulge brokers Neonet was in discussions with but told Traders that talks were ongoing.
I do have U.S. broker-dealers and other firms knocking on my door, but Neonets goal is to establish credibility and reputation in our home market first, then in the U.S., Wildenberg said. And to avoid any conflicts of interest, Neonet doesnt internalize any order flow.
Neonet does partner with European trade cost analysis firm LiquidMetrix to help measure the performance of its algorithms. Algos are evaluated regularly, and if one needs tweaking, LiquidMetrix helps with the process.
LiquidMetrix brings quant smarts to our technology-focused firm, Wildenberg explained. They help us decide things like how much of an order to trade or when to cross the spread. With their help, we now see higher algorithmic performance and have reduced the standard deviation around performance marks.
And the firm continued its push into Euro markets by recently entering an agreement with Visual Trader, a firm that provides order management systems in Spain. Neonets algorithms are on the Visual Trader trading platform and available to traders looking to execute in Spains equity marts.
Neonet now serves clients in more than 20 countries.