Academy Securities is bulking up.
The broker-dealer and disabled veterans enterprise has hired four new professionals, including two equity sales traders and two former New York Stock Exchange pros to build its corporate buyback team.
Randi Feldman and Tim Coughlin join the veterans-owned firm as part of the firm's buildup of its equities desk.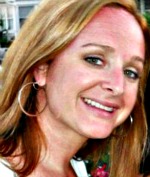 Feldman, a 14-year veteran, worked at Knight Capital for five years. Prior to that, she worked at Sterne Agee and Leach for four years and spent nearly four years at NDB Capital Markets.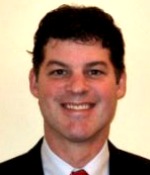 Tim Coughlin, a 21-year professional, comes from Imperial Capital. He was also at Dahlman Rose where he was director of energy trading. Dahlman was acquired by Cowen Group earlier this year. Coughlin also was a partner at Cantor Fitzgerald, coordinating trading activity on New York Stock Exchange-listed and Nasdaq-listed stocks for institutional accounts. Before that he spent 16 years at Jefferies & Co, where he started and managed the firm's healthcare sector trading desk. On the desk, he traded all healthcare subsectors including biotechnology, big pharmaceuticals, medical devices, and healthcare services and facilities.
Both report to Michael Naidrich, Academy's head of trading.
Also joining the firm as part of its new corporate repurchase execution team are James McDevitt and Steve Steinthal. The two New York Stock Exchange alumni will co-manage the newly formed buyback group, which will help firms buyback their own stock.
McDevitt, a 30 year veteran, was a longtime specialist on the New York Stock Exchange. According to FiNRA, he hasn't been on the floor since 2005. Prior to that, he was a partner with M.J. Meehan and a senior vice president with Bank of America.
Steinthal also comes onboard from Getco. He also spent the last nine years as a director at Bank of America and head of industrial trading. While there, he was responsible for making orderly markets in a number of issues including some of the largest capitalized and well known stocks being traded. He also spent 25 years at the New York Stock Exchange as a specialist.
Academy Securities is registered with the Financial Industry Regulatory Authority as a broker-dealer and is certified in California as a Disabled Veteran Business Enterprise and Service Disabled Veteran Owned Business.