The strength of any market is dependent upon the willingness of its participants to trade-whether it is dealers committing capital or investors using limit orders. This month's cover story looks at the trading of foreign exchange, or FX-a 24-hour, global market that is very liquid and highly competitive. There are choices for traders in FX. They can use a bank dealer or they can trade agency, using an ECN or algorithms. No different from equities, right? Well, yes and no. The prevalence of high-frequency trading is also common to both. But there's no exchange in FX and fewer rules than in the stock business. On top of that, dealers always know who their counterparty is for each trade, since each quote is based on a client's level of business and credit profile.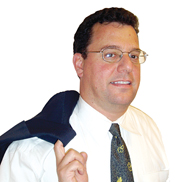 Despite their differences, FX is similar to equities in that its evolution in electronic trading is following the same path. From internalization to algorithmic trading to smart order routing, the FX market had a blueprint. Keep in mind, no one is suggesting a massive overhaul will take place in FX, with widespread adoption of algos. The top 10 banks still control nearly 80 percent of the market. But equities-style trading is making incremental inroads into this dealer market. This also marks Traders Magazine's foray into covering this asset class. FX trading will continue to evolve, and, fortunately, we've covered this story before and seen it play out in equities. According to a recent survey, our readers told us they are trading more instruments and want more stories on other asset classes, particularly FX. This month's cover story is a good place to start.
You'll also find Volcker rule coverage. One piece looks at how banks are ecstatic they've gotten a two-year reprieve to comply with Volcker's prop trading guidelines. The other story is about the Russell rebalance this month, and how brokers complying in advance with Volcker might negatively impact liquidity.
There's also a profile of a former trader who emigrated from his native Venezuela to these shores. Victor Rodriguez's story is a compelling one. The owner of an institutional brokerage firm in his country, Mr. Rodriguez fled after he was kidnapped in 1998. Last year he launched a cap intro firm seeking Latin American investors for U.S. hedge funds. It is a success story. You can read about his career path and how it led him to the U.S. He also discusses business opportunities that Latin America might offer for trading firms.¡Adios!
(c) 2012 Traders Magazine and SourceMedia, Inc. All Rights Reserved.
http://www.tradersmagazine.com http://www.sourcemedia.com/