I'm only delivering the message. Don't shoot the messenger.
That's what former NYSE President and current Chairman of Far Point Acquisition Corp Tom Farley told CNBC in a live interview, commenting on how the negative price action and volatility are leading some to suggest closing the equities markets altogether.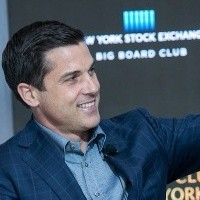 "The markets are working very well and I commend my former colleagues at NYSE and Nasdaq," Farley said. "It's important that the market structure is working and exchanges are handling all this in stride. I mean we are talking about 10 of billions in trades and message traffic going through the system, especially in options."
When asked about the possibility of closing the broad equities markets altogether – not just trading floors but the whole enchilada – given the temporary trading halts seen in the last several sessions, Farley said no. He explained that people are shooting the messenger when they don't like the message."
"Markets are the messenger and prices are the message  – and market tells us we don't have a plan to get out of this (COVID 19 induced) mess," he said. "The market is also saying that in the near-term Congress needs to get its act together and act- swiftly. ll industries at this moment need the government to act in constructive way. Markets are functioning well and sending the message that needs to be sent."
He added that the markets do not need to be closed – that's not the message being sent. "As painful as this is and the message is, we need to leave markets open and functioning they way they have been, even if people don't like it or the message."
"The NYSE and Stacey Cunningham are in the best place to handle this type of market. And everything will work fine," Farley said. "Closing the market is right thing to do to keep people safe. But with the floor closed it is fine."
He expects the physical trading floor at NYSE to be re-opened by the summer.