Nasdaq now has integrated its pre- and post-trade risk management into a single platform.
The platform, dubbed TradeGuard, has bundled the multiple risk management services into a single system making it easier for the buyside to use.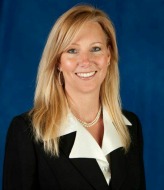 TradeGuard is a full-service risk management suite that allows customers to pick and choose from a broad product suite for a range of trade support, from building a custom risk solution to simply filling in gaps in a current solution. In addition to the current enterprise and Nasdaq OMX exchange risk tools available, the new suite also features monitoring for new markets and asset classes, improved gateways, and supplemental risk monitoring systems.
TradeGuard is an expansion of the enterprise risk management platform formerly known as FTEN.
RiskXposure, a risk management engine, will remain as the central backbone of the TradeGuard platform. Customers will have access to all solutions they currently use as well as new and improved solutions offered by Nasdaq's Access Services business.
"The metamorphosis of our risk management solutions into TradeGuard will allow our customers to leverage an all-inclusive platform to manage multiple levels of risk monitoring," said Stacie Swanstrom, senior vice president of Access Services at NASDAQ OMX, in a release. "TradeGuard's advanced suite of solutions will bring customers' risk management capabilities closer to the point of trade, empowering them with deeper insight to safely and effectively manage their businesses."
TradeGuard's new suite features three innovative products, new markets and asset classes, and improved gateways and risk monitoring systems.
First is RiskWay, a software-based, trade control gateway for trading equities that allows customers to access multiple markets with latency below 10 microseconds and added risk controls provided by all products within the TradeGuard suite.
Second is External Gateway Manager, an intermediary solution that allows any third party gateways to be controlled by the TradeGuard RX engine to manage risk with pre-trade controls for protection against trading that violates pre-set limits.
Third and similar to the External Gateway Manager, is Risk Wrapper. Risk Wrapper is a post-trade and front-end tool designed to measure risk at the network level by capturing traffic directly and comparing the trading activity against all network traffic to identify any abnormal activity.