FLASH FRIDAY is a weekly content series looking at the past, present and future of capital markets trading and technology. FLASH FRIDAY is sponsored by Instinet, a Nomura company.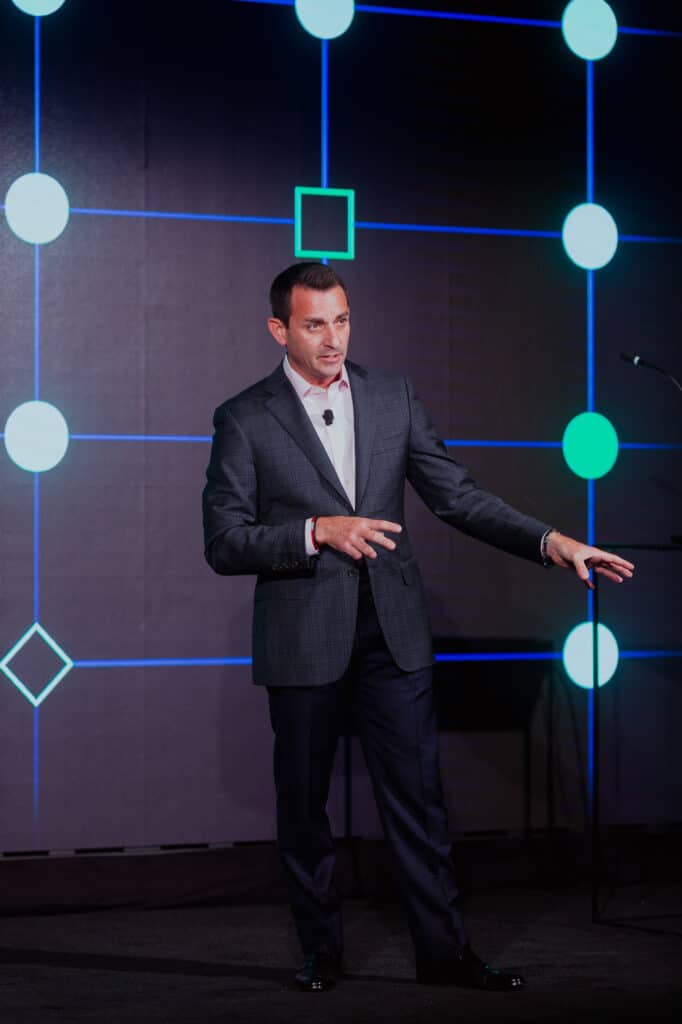 The industry is absolutely on the move, said Brad Levy, CEO of Symphony, in his opening remarks at the Symphony Innovate New York 2022 on October 20.
"The change is exciting," he stressed.
Last week, Symphony was hosting an invite-only conference in New York City, but the event was also live-streamed on Zoom for all. The event discussed the future of the industry, saw live demos of new products and integrations, and featured discussions between financial services and technology leaders from around the globe.
"As we move forward, the world around us is accelerating and increasing in complexity. It's just a reality and it's somewhat harsh at times," Levy argued.
During his speech, Levy referred to his thought piece written in January 2022 and titled Risk, Transformation & Trust:It will be a little different this time, where he was looking at the number of volatility events and the speed at which they were happening.
"Collateral of all kinds that underpin many things is being repriced virtually by the minute and probably not up the technology waves," he said.
Levy said that the industry is moving forward with precision and targeted intent, creating tools that allow to connect to clients without locking into anything that you don't choose.
He said the last couple of years has reminded that people are "at the core" and the foundation of everything no matter what we do.
"It begins or ends with a human at some point," Levy argued.
He stressed that the pace of data creation is accelerating along with everything else. Levy quoted Forbes's article, which in 2018 provided stats that there are 2.5 quintillion bytes of data created each day at our current pace.
"Over the last two years at that time, 90% of the data ever created was created. And for the remainder of history of time, that was 10%," he said.
Levy added that creating and harnessing the processing of this data is really the key, and this is where Symphony comes in.
"We're actually a major source of data creation," he said. In 12 months, there was a 60% increase in external messages in Symphony's network, a 150% increase in buy-side to sell-side connections, and a 500% increase in the messaging going over their compliant messaging platform with WeChat, WhatsApp and text.
"It's your data. It's your interactions," Levy pointed out.
"It's not just about more data. It's actually about new data, and that new data may matter the most," he added.
"Voice is data", Levy said, adding that it's the hardest to get and the hardest to refine.
"We're developing new tools for real time data classification, cutting up the noise," he said.
"We are going to democratize voice and bring it back into the market," added Levy.
Michael Lynch, CPO, Symphony, added: "We want to be able to bring that human connectivity back across firms and help you meet your critical compliance and security requirements."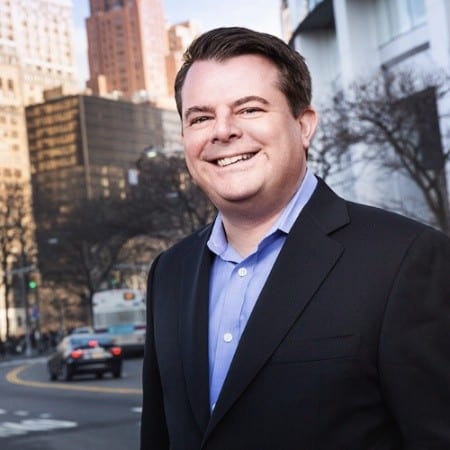 According to David Brown, President & Chief Commercial Officer at IPC Systems, financial institutions are continuing to leverage voice-based technology to enable seamless access to the global markets and ensure compliance and security against a complex regulatory backdrop.
Voice communications is essential to business continuity and for sourcing liquidity, particularly during stressed market conditions, Brown said.
"With technology as the facilitator, the current landscape demands uninterrupted delivery of mission-critical communications solutions to facilitate trader productivity and operational efficiencies," he said.
Brown added that traders continue to seek digital resilience prioritizing unified communications across channels and infrastructure flexibility, whilst future proofing their workflows.
Overall, there is a huge shift towards cloud-based, on-demand services and API-driven environments with voice-based communication remaining a key element, Brown said.
"Over the past decade, we've seen paradigm shifts not only in technology itself, but also in the way that technology services are provided," he said.
"Voice trading has shifted dramatically over this period and will likely continue to evolve, particularly as the digitization of voice flow remains an untapped wealth of information," he concluded.