FLASH FRIDAY is a weekly content series looking at the past, present and future of capital markets trading and technology. FLASH FRIDAY is sponsored by Instinet, a Nomura company.
The Security Traders Association of New York (STANY) has represented trading and financial services professionals in the greater New York City area for more than 85 years.
Traders Magazine caught up with Kim Unger, who has led the organization for more than 25 of those years.
You've been CEO of STANY since 1996. How has the organization evolved over that time?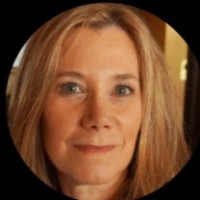 When I joined STANY as its Executive Director, I immediately noticed that the membership was heavily weighted toward Nasdaq traders. I had a hard time understanding the membership composition, as nothing in the bylaws or the mission statement of STANY explained that focus. I think that there was a perception that since the leaders were Nasdaq traders, members of the (NYSE) Floor and institutional (buy-side) traders did not have a clear connection and so did not gravitate toward joining.
Over the years, STANY leadership has been broad and inclusive, and as an organization we have made a concerted effort to welcome a wider group of financial service professionals, plus have continued prove our value as a grassroots organization to a broader community. This membership shift is continual. We welcome a wide group of financial service professionals.
STANY was founded to allow individuals to address their opinions and offer their expertise about the markets with regard to regulatory issues. The organization vocalizes the views of those we represent to regulators and legislators, and honestly, I don't think that those efforts have been as well recognized as they deserve to be. Hopefully that is changing.
In the late 1990s and early 2000s, the board worked diligently to evolve the perception of STANY and our conferences from a large party to an organization that comes together to educate and represent our constituents. Don't get me wrong, who doesn't enjoy a big party, and the business networking it entails because we do. More importantly, we understand the value of relationships in this industry. I think STANY's "personality" issue may lie in the inability to tell the story of who we are and what we have and continue to accomplish for members and investors.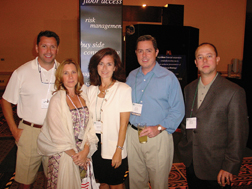 At the beginning of my tenure, trading was done over the phone and thus heavily relationship-focused. People really enjoyed the camaraderie afforded by being associated with STANY. As trading became more electronic, people started to underestimate the value of personal connections. I think by enduring the last two years being apart because of Covid, anyone who did not see it before, realizes that personal connections are important for them personally but also valuable to their careers. Being part of an industry association is a great way to make real connections that is not as easy when using automated trading.
What is different versus 25 years ago ( in terms of STANY specifically and/or the industry more broadly), and what is the same?
Trade execution is so different, but the basics of trading — looking for best execution, looking out for your customers — has always been what our members strive to achieve. The way traders access the markets is completely different: 25 years ago it was a manual/phone business, to now a completely electronic one with Bloomberg IBs being used to communicate on most desks between clients. Market structure is so much more complex, but retail traders have never been in a better position. There are so many more options for capital formation, including direct listings, SPACs, etc. And the way retail investors are able to participate in the markets, for example ETFs, fractional shares, and investing through an app — it's all fantastic, and very exciting.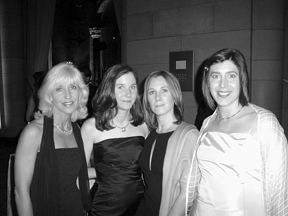 What has STANY accomplished more recently, say over the past few years?
Over the past several years we have built a solid Market Structure Advisory Committee that helps STANY determine issues of importance to the trading community. We have also focused on being a more diverse group. For example, we have encouraged more women to join the Association, and through our WIF Committee they have been mentored to become a part of our board among other leadership positions. And we have advanced our scope of expertise from equites and options to include fixed income and crypto.
What are STANY's primary initiatives currently?
We are working on several market structure issues — amendments to Reg ATS that would expand the definition of exchanges, a move by the SEC to shorten the settlement cycle to T+1, and short sale disclosures. STANY is also continuing to embrace the world of digital assets and cryptocurrencies with new sponsors and members from that space. We are also putting effort into generating interest as well as benefits for members for young people in the industry. Our junior membership is growing steadily and we look forward to helping them move forward in their careers. By this partnership we are looking to form a true community of interest with those just joining the industry.
How are STANY events getting back on track post-COVID? How is the April 4 annual conference shaping up?
Things are going really well. We were fortunate to be able to host virtual conferences for the last two years, and we actually held in person events too — two golf outings, a summer get-together and a holiday party, all of which enabled our members and guests to network. So, even in 2020 and 2021 we were able to slip in a few much-needed and appreciated face-to-face events.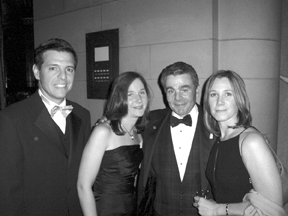 Now we are thrilled to be able to put on a full day in person conference — starting with our Women in Finance Breakfast and culminating in a party on the floor of the NYSE. I think we will be the first big event back at 11 Wall and we are very excited about that. The agenda is coming together nicely with several market structure panels, several panels on digital assets, options, capital formation, securities lending, and more. We recently polled our members on issues of importance to them and have tried to include those issues that ranked highest.
At first it seemed that some were cautious about whether we could indeed have a return to pre-COVID events, but as we get closer and COVID numbers go down, we are confident that this is going to be a great opportunity for people to come together again.
What's your vision for STANY over the next 25 years?
I'd like to see STANY continue to build on the momentum we have now, to expand our membership so that many more people come to enjoy and appreciate the value of associating and learning from like-minded professionals. We will continue to support new products (i.e. NFTs) and the professionals that trade them. It would be my hope that we continue to attract committed, talented leadership and volunteers who will shepherd the organization as it represents an industry that will no doubt continue to change.
One can only imagine where we will be in 25 years, maybe we will all be trading together in a huge room in the metaverse, but no matter what, I am hopeful that STANY will be a vital part of the trading and financial services community.