The financial system still runs on a lot of infrastructure that was designed and built in the late 80s and early 90s, according to Abigail (Abby) P. Johnson, Chairman and CEO, Fidelity Investments.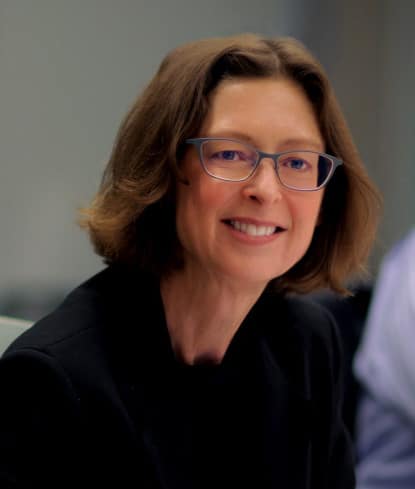 Speaking during a fireside chat with Sarah Biller, Co-Founder of FinTech Sandbox and Executive Director of Vantage Ventures at Boston FinTech Week, Johnson said that there's reliability and it's well known and well understood, but there are costs.
"It's not as flexible as new technology, it is generally much more expensive to run on a day-to-day basis, and it doesn't give you the opportunity to do as much as you'd like to do in terms of developing new offerings," she said.
Hence, over the last few years, it's been a big part of Fidelity's action plans to be migrating on to much more modern infrastructure, Johnson said.
With the infrastructure they've had Fidelity's assets under administration grew to $11.2trn, including discretionary assets of $4.2trn as of July 31, 2021.
"There's a lot of stability there and stability is critical to our financial system. So I do not want to ever risk any of that, but the world has to evolve," said Johnson.
"So walking that fine line of bringing in the new and transitioning from some of the old is a lot of the tricky navigation in the financial world right now," she stressed.
Fidelity believes in making strong investments in technology enterprise-wide, leveraging its scale to develop new capabilities.
Johnson said that people are realizing that the industry infrastructure needs work and help and it can be helped dramatically by a lot of technology that's now really becoming readily available.
"I think some of the ideas that are out there are tremendous, and there's likely going to be some system that will challenge some core backbones on which our industry has been dependent," she said.
She further added that Fidelity needs to keep building its critical mass of people who can can work in this space.
Privately held for 75 years, Fidelity employs more than 47,000 associates who are focused on the long-term success of our customers.
Fidelity recently has announced the creation of 9,000 new jobs across the U.S.
The jobs, in combination with the thousands announced earlier this year, will increase hiring twofold by year-end compared to 2020, which saw an increase of 7,200 jobs, and fivefold compared to 2017.
These increases come at a time when Fidelity continues to see record growth and business results across its businesses.
Fidelity's hiring is across all job functions, particularly client-facing positions (44%) and technology (9%), helping to create new products and digital asset capabilities, like enhancing the digital asset trading experience.
"Tech roles, software engineers, people with AI skills are really valuable to us. We've built out strong leadership and really good capabilities throughout the company in that space. But we still can't get everything done that we'd like to get done to be the most competitive company that we want to be," Johnson said.