In mid 2018 something extraordinary happened, ICO optimism faded due to rampant fraud and irregularities and crypto funds, and VC and digital asset marketplaces such as Bakkt and Fidelity took shape. The result is that the era of crypto buzz is coming to an end, but long live digital assets.
Digital assets are a more regulated way of viewing altcoins and how a true marketplace and decentralized app ecosystem will form for the long term. How digital assets are regulated by the SEC will usher in new opportunities, and new winners and losers in blockchain.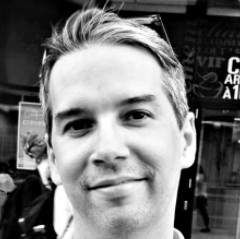 The Investment Company Act of 1940 (Investment Company Act) establishes a registration and regulatory framework for pooled vehicles that invest in securities. This framework applies to a pooled investment vehicle and its service providers, even when the securities in which it invests are digital asset securities.
Jay Clayton, the chairman of the U. S. Securities and Exchange Commission (SEC) appears very optimistic about the developments of the distributed ledger technology (DLT) and as blockchain adoption occurs, more regulation will follow. The likes of Bakkt, Coinbase and Fidelity Digital Asset services are kick starting a new era of digital asset investment that ushers in the fall of ICOs for more regulated (and less fraudulent) opportunities. In China, they are buzzing about the potential of STOs.
According to Clayton (SEC), the DLT technology can help to facilitate capital formation in the country.He said this during the U. S. Senate Committee on Banking, Housing and Urban Affairs. He also affirmed that the technology can have very promising investment opportunities for institutional and retail investors should they use it. While the blockchain and crypto buzz has died down in recent times, digital assets may be the next phase of the cycle thats mirroring the end of the stock market global recession cycle.
We might have to realize a Bitcoin ETF is not the end all and the be all. While Bitcoins price impacts crypto, the era of digital assets may depend more on the likes of the new platforms and the race for mainstream investment opportunities in altcoins. Early 2019 will be an exciting time in the history of digital assets, even as blockchain-as-a-service becomes more integrated on Cloud offerings such as Amazon, IBM and Alibaba. Meanwhile Google, Microsoft, Facebook and Salesforce appear behind the curve on blockchain, generally speaking.
As theSEC goes after fraudulent ICOs, crypto funds and VCs behind digital assets have grown considerably in 2018 to make up for the market dip. With every one price point of BTC, new opportunities come into being. Even as many altcoins run out of cash and blockchain startups have to fold without viable products, market-fit or unique value propositions that improve upon existing solutions in their niche industries, the era of digital assets is just beginning.
TheSEC realizes howeverthat blockchain and the era of digital assets ultimately harness economic growth and technological innovation. They have been slow to regulate altcoins and ICOs, and while STOs are likely, venture capitalists are aggressively investing in the fourth generation attempts at scalable public blockchains including Dfinity, Harmony Protocol and Nervos, among others.
TheSECis working to assure that 2019 runs smoothly by evaluating whether digital assets are securities or not to help the market and by appointing Valerie A. Szczepanik as the senior advisor for digital assets and innovation. Americas impoverished slowness in blockchain essentially means a majority of blockchain startups with clout will come out of Asia. In this sense there is no western equivalent really to the scale of Binance or Bitmain. Even to a blockchain historian like me, someone like Tron feels more viable than the scams and fraud of someone like EOS.
In 2019 we cannot rely too much on Bitcoin and Ethereum to drive all of digital assets. Instead we have to rely on major technology platforms and Wall Street supporting the opt-in of digital asset investment?-?namely because its good for the global economy, the integration of cryptoeconomics into the mainstream and the realization of blockchains potential.