In a nutshell, what do you need to know? Today June 18th, 2019 Facebooks whitepaper has been made public.
Besides a longer allyou need to knowread, here are some highlights.
Libra is set to launch in Q1 of 2020
It will start as permissioned blockchain but will aim to be permissionless in the future
Its a stable coin meaning its backed by global currencies like the dollar (unlike bitcoin, for example)
There will be an STO called Libra Investment Token!
Validators on their network need to buy at least $10 million worth of LITs and are expected to incur annual costs of approximately $280,000.
The code is open sourced!https://lnkd.in/d-s6xm6
Facebook will be one of the 100 validating nodes and wont have more than 1% of the voting power!
A Swiss non-profit called the Libra Association will govern the cryptocurrency as part of decentralized network (other partners in this network include Uber, Visa, Mastercard, Stripe and PayPal)
Governed by a non-profit, not by Facebook itself!
Their entity Calibra is already FinCEN registered as MSB in 50 states.
Test-net is live but the launch is 2020! 9) New programming language called Move!
Thats the short run-down if you want water cooler info.
Facebook finally released theLibra White Paper, and many of us couldnt wait to unwrap what it had in store. Released Tuesday morning, the29-page paperdescribes a protocol designed to evolve as it powers a new global currency.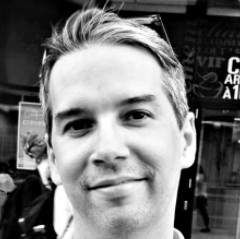 So already knew most of this, that this Libra blockchain will go live in 2020, with the Libra Association (I think Consortium is a more realistic term here)?-?a Switzerland-based non-profit?-?tasked with leading the cryptocurrencys ongoing development.
In December of 2018, Facebook announced a WhatsApp stablecoin integration in the works, with a focus on India, a market with over $69 billion in remittances. But dont be fooled by Facebooks use of the term crypto, this is nothing like a decentralized crypto your grandson told you about.
A Libra Consortium Does not Guarantee Decentralization
Libra blockchain will be Byzantine fault-tolerant, meaning faulty behavior by some of the actors in the network will not compromise the security of the broader network.
As a first step toward achieving

Facebooks version of the decentralized part

, the protocol has been turned over to a new organization, the Libra Association, whose members will hold separate tokens allowing them on-chain voting rights to govern decisions about Libra. However thats not what decentralized governance actually looks like.
The group of 28 founding members includes the likes of Visa, Mastercard, Coinbase, PayPal, Uber, Lyft and others, which are each investing around $10 million to join the consortium. This number is expected to rise to 100 founding members by 2020.
Libra was positioned as the new cryptocurrency for the everyday online consumer, backed by one of the largest companies in the world. But the problem here of course is thatFacebook masquerading as a crypto is entirely based on a lie.
The stablecoin will be a security and will be regulated as such. There wont be anything particularly decentralized about it.
Facebook wants to clone the hype of real cryptos while disrupting and monetizing off of their fad.
The Libra Association is BigTechs way of saying We can do crypto better than you can. It has to hurry before Bitcoins Lightning Network monetizes that original digital asset.
So Facebooks centralized association deeply contrasts with the more open approach of public blockchains like bitcoin or ethereum, in which anyone in the world can dedicate the computing power necessary to validate the networks transaction history. However, Libras node participation willeventually open up to everyone.
Facebook noted how it intends to work alongside the existing financial system. For example, it specifically noted the regulatory issues of other blockchain products. Facebook wants to be a hub thats the best of all possible worlds to help monetize WhatsApp/Messenger, among other things.
On Tuesday, the Libra Association published documents detailing the full cryptocurrency project, one in whichFacebook played a key role in hatching. Its very hard to trust Facebook with anything these days. So when it wants to become your bank, it could be a win-lose proposition for payment networks and even merchants that partner with it.
The decentralization scam approach of brands like Block.One and Tron are now the new go-to in how to clone Bitcoin hype. Facebooks hybrid centralization play, pretending its something else, is really fraught with ethical issues and the kind of fraudulent internet Google and Facebook have propagated.
If BigTech thinks disrupting crypto and payments in the process of being a banking service is a great monetization play, dont expect it to do good for the world. At worst it could even cannibalize the fiat currencies of the vulnerable developing countries its proposing to help.
Facebook is attacking banks and crypto in the same swoop, all the while pretending to be collaborative. If that doesnt mirror Silicon Valleys deceptive tactics, I dont know what does. We need real leadership in the valley, not these gimmicks.
WhenCNBCandcrypto influencersare raving about what a great idea this is, you know something is very wrong. It might make them rich, but that doesnt mean its a good thing. Mark Zuckerberg isnt seen as a savior, hes seen as a criminal by the majority of cryptocurrency enthusiasts.
You can pretend you are a lot of things that you are not, but that doesnt make you a good business leader of the technology company well want to bank with. That makes you thekind of company thats difficult to trust.