Cowen has realigned its equity and fixed income groups. Philip Cushman has been named Head of Global Institutional Sales, Cowen and Company, which includes managing both the institutional equity and credit sales teams. Cushman previously served as Managing Director and Head of Equity sales for Cowen.
Burton Welly has been named Head of Special Situations and Distressed Credit Trading, Cowen and Company, increasing his responsibilities to include all Distressed Credit trading initiatives. Mr. Welly joined Cowen in 2016 as Managing Director and Head of Special Situation Sales and Trading.
If you have a new job or promotion to report, let me know at jdantona@marketsmedia.com
Former Tabb analyst Valerie Bogard has joined Rosenblatt Securities as its new Market Structure Analyst. Bogard was with Tabb for the 5 years.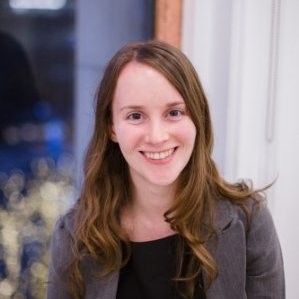 Eric Schlanger, the head of equities for America at Barclays, is understood to be leaving the bank. Schlangers departure comes after Barclays hired Stephen Dainton from Credit Suisse as global head of its equities business in August last year. Schlanger was one of the few remaining equities bankers at Barclays who joined when the British bank acquired Lehman Brothers in 2008. Schlanger previously spent six years at Lehman after starting his career as a special agent for the FBI working on international property crime. He moved into finance with the Hull Trading Company in New York and Chicago in 1995.
Siebert Cisneros Shank & Co., a minority- and woman-owned investment bank, has announced that Eloner Habtezghi joined the firm as Managing Director in the Corporate Finance and Capital Markets division, with a focus on energy, power and natural resources, continuing the expansion of one of the companys strong growth areas. A 20 year professional of the energy industry, she most recently served as a Managing Director at 2020 Global Ventures LLC, she was a strategic corporate finance and M&A advisor for companies and governments in the U.S., Latin America, and Sub-Sahara Africa regions across the energy, power and agribusiness sectors. She has also done stints at BNP Paribas, KPMG Corporate Finance, Banc of America Securities and JPMorgan.
Former Credit Suisse Co-Head of EMEA Prime Services Dougal Brech joined Nomura last month as global co-head of prime finance, based in London. Brech left Credit Suisse in January 2016 after almost a decade. He previously spent over 13 years at Morgan Stanley within its prime division. At Nomura, he will work alongside current prime finance head Chris Antonelli.
Rosenthal Collins Group, an independent futures brokerage and clearing firm, announced the promotions of Jason Manumaleuna to President and Richard Mackey to Deputy President. Manumaleuna had served as Executive Vice President & Chief Financial Officer (CFO), and Mackey was Executive Vice President, Strategic Initiatives. They have a combined 45-year history in the futures industry.
Manumaleuna has more than two decades of experience in the futures industry, serving in senior roles at Futures Commission Merchants (FCMs) for the past 20 years. He joined RCG in 2015 as Executive Vice President & CFO, after spending more than seven years at R.J. OBrien & Associates. Joining that firm in 2008 as Controller, he was promoted to Senior Vice President & CFO in 2010. He began his career as an auditor at the Chicago Mercantile Exchange (now CME Group) in 1997.
Mackey has more than 25 years of trading, operations and management experience in futures and securities, including 13 years at RCG. He has been serving as Executive Vice President, Strategic Initiatives since 2014, after first joining the firm in 2002 as a fixed income trader. He left RCG in 2012 to serve as Treasurer for Peak6 Advisors, and he returned to the firm in 2014 in his most recent role.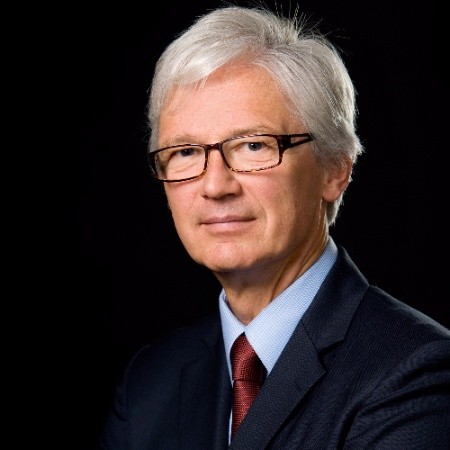 SmartStream Technologies, the financial Transaction Lifecycle Management solutions provider, announced the appointment Vincent Kilcoyne as head of product management and the internal appointment of Christian Schiebl as Chief Operating Officer.
Vincent Kilcoyne will be responsiblefor the management of all product lifecycles from inceptionto delivery. He brings over 30 years of industry experience in leading and advising financial and technology organizations.He started his career as an analyst programmer for the Bank of Ireland, before spending a number of years designing and implementing a variety of retail banking, trading and equity settlement systems for Anglo Irish Bankcorp.He has also done stints at Sungard (FIS), Misys (Finastra), Trema (Ion Trading) and SAS.
Christian Schiebl has moved from head of SmartStreams Corona business to Chief Operating Officer in order to manage global operations and to drive the successful delivery of solutions to clients. Christian brings with him 30 years of experience in the financial information and technology sector.Prior to SmartStream he held various management positions at companies including Digital Equipment Corporation (DEC), Compaq and Management Data.
LUX Fund Technology and Solutions (LUX FTS), a business and technology solutions provider for the alternative asset industry, announced the firm has hired Christopher Bloechle as chief technology officer. The company also announced the promotion of founding partner, Mark Christine, to Chief Innovation Officer.
Bloechle has 20 years of experience designing, developing and delivering technology for financial services. Prior to joining LUX FTS in early 2018, Chris spent 16 years with Point 72 Asset Management/SAC Capital Advisors. Before that, he was the founder and managing partner at a software consultancy for five years.
With Boechle as CTO, Mark Christine will transition into the newly created position of Chief Innovation Officer. He will focus on building out the firms R&D department which will deliver innovative new products and features to be deployed across the Transcend platform.
Newly launched Matrix Executions has named Jay Fraser as its new Chief Strategy Officer. Fraser joins fromIEX (the Investors Exchange), the US stock exchange featured in Michael Lewis' bookFlash Boys.