By Mark Schaedel, Strategy Advisor, DataBP, and Gavin Morris, Director – Datalinx Business Operations, TMX Datalinx
The recent announcements by Google GCP of its investment in the migration of trading platforms to its cloud environment, and Amazon AWS of its new cloud-based market data streaming service, have accelerated the ongoing shift towards cloud technology as a means of virtualizing, not only the dissemination of data, but the infrastructure for supporting data consumption as well.
These moves are illustrative of the fact that exchanges are ultimately being driven by the need to adjust and tailor their services to the responsiveness that their clients require. However, leveraging cloud services is not simply about deploying technology at scale. It needs to be supported by a very well thought out and robust operational workflow to manage approvals and entitlements.
Cloud distribution changing the market data landscape
Due to the changing nature of client expectations, the dynamic of servicing and onboarding has also changed. Customers are increasingly requesting access to market data through cloud distribution channels and expect near instantaneous access. In response, TMX Datalinx has started to leverage cloud across its range of businesses because of the agility it enables in bringing new products to market, and so that services and workloads can be delivered much faster than from an on-premise basis.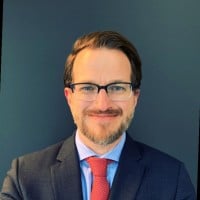 TMX Datalinx, the Information Services division of TMX Group Limited, is one of these businesses. TMX Datalinx is responsible for providing real-time, historical, and other data products and services to customers across North America and around the globe. The adoption of cloud distribution by TMX Datalinx is changing the market data landscape as it allows the business to engage with its clients directly over cloud channels.
From a TMX Datalinx perspective, the cloud provides an opportunity to approach and acquire new clients that it would be otherwise unable to reach today, specifically when it comes to digital-native companies that operate in an entirely agile and cloud-first go-to-market strategy. Because the go-to-market strategies of these new companies are entirely within the cloud, they do not have the willingness, technical resources, or capital to allocate for the type of legacy infrastructure required to subscribe to market data. Instead, they require fast and easy consumption of real-time market data natively within their cloud environments.
Still, cloud distribution is not merely about the technological challenges of distributing data via a cloud channel. An extremely sophisticated and complex operational process and workflow need to be built in parallel. This reflects the distinction that exchanges need to license data, rather than simply sell data over the cloud. Therefore, operational hurdles need to be addressed, and entitlements in licensing controls need to be created that allow for the provisioning of market data to licensed clients.
Data BP Solution: Servicing innovation
In order to overcome these hurdles, TMX Datalinx has strategically partnered with DataBP to build the operational workflows needed to control market data distribution successfully. These workflows provide the technology needed to distribute and control market data, and build the type of entitlements and licensing controls that are required by TMX Datalinx. As such, DataBP helps TMX Datalinx to operationally control items such as billing, taxes, invoicing, entitlements and onboarding processes. This control allows TMX Datalinx to deliver new types of content at an unprecedented speed and push the boundaries of innovation. Customers can quickly assess the value of new products in a cost-effective manner over cloud channels, without the previous cost and friction they would have had previously.
DataBP's platform and service not only help TMX Datalinx to provide innovative and new products to marketplace, it can now also respond to its clients much faster, in some cases achieving T+0 processing times. TMX Datalinx is currently digitizing a number of products and services using DataBP's platform, which will allow its clients to log onto a portal featuring a user-friendly, e-commerce retail experience for access to services. Once services are purchased, a digital workflow is set in motion for access to products such as real-time streaming data and end-of-day historical data, that incorporates straight-through processing to services covering billing and entitlements. Because TMX Datalinx has digitized the entire onboarding process, the onboarding workflow can now be used to infinitely scale based on the velocity of requests, with a minimal amount of operational overhead.
Evolving environment
The recent Google and AWS pivot into financial markets represents a pronounced shift, and all signs are pointing to a time when cloud technology will be central to the way in which clients consume more data and trade on marketplaces. On an operational level, DataBP's cloud distribution management services are central to enabling TMX Datalinx to distribute its data over cloud channels. This allows exchanges to better respond to its clients by lowering distribution costs, and processing client requests at scale with greater precision, while reducing operational risk.
Overall, by providing a way of natively delivering services, especially to these new cloud-first agile companies, cloud distribution has been integral to the evolution of the market data environment. By reducing friction points via cloud distribution, exchanges have become much more responsive with their clients, and much more nimble in the way in which they serve them.