By Jim Toes, President & CEO, Security Traders Association (STA)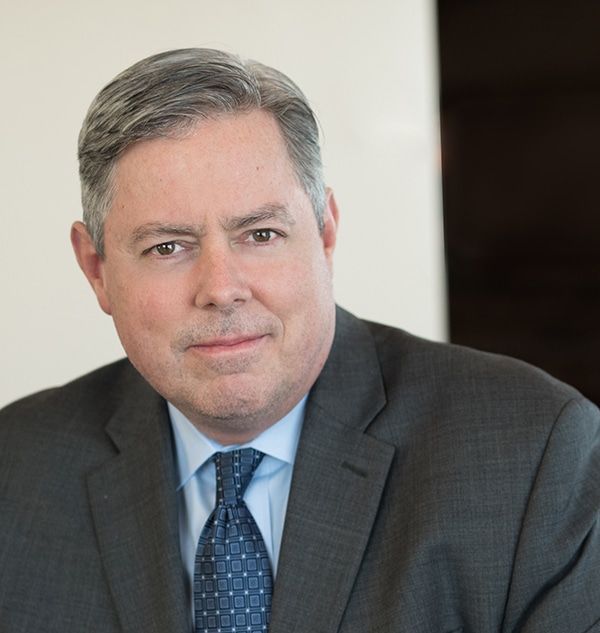 There's a reason New Year's resolutions are such a popular tradition. While most of us wish we were a bit better about keeping them – how's that gym membership working out for you? – they provide a natural opportunity to reflect, take stock and set new goals.
When we at STA were thinking about our resolutions for the new year, we quickly realized that our top goals are not new concepts. Some are a continuation of what we were doing through 2019, before the pandemic began. Others come from lessons learned over the past two years that we believe are worth carrying with us long into the future. So don't think of these as New Year's resolutions, they're more along the lines of "New Year's continuations." We hope you'll agree that the below goals are worth maintaining throughout 2022 and beyond.

Returning to In-Person and Hybrid Events

As important as virtual events have been in helping us stay connected, many agree that they are no substitute for being in the room with thought leaders, meeting industry colleagues face-to-face and making connections that could help your business. Staging in-person events, and doing so in a safe manner, adhering to all local regulations, is among our top priorities for 2022. In October, we hosted many of the industry's top exchanges, regulators, broker-dealers and buy-side firms at our hybrid 88th Annual Market Structure Conference in Washington, DC, and the single biggest piece of feedback we received was how glad attendees were to be able to do something on the events circuit again.

That said, the ability to attend conferences virtually has been a highly positive development. Virtual and hybrid conferences enable industry professionals to better control their schedules. They also overcome geographic and travel challenges, enabling some people to attend who would not otherwise be able to do so. Just like hybrid work, we believe that hybrid conferences will be a long-term effect of the pandemic, and we look forward to continuing STA's long tradition of staging worthwhile events while adapting for a new era.

Increasing Focus on Charitable Giving

Philanthropy has always been at the core of what we do, but the onset of the pandemic created a host of new and urgent challenges for charitable organizations and the causes they serve. We have been vocal about this need to give back, and our industry has responded with incredible generosity.At the affiliate level, we are excited about how the return of in-person events can reinvigorate our Grassroots Giving program, which sees STA regional affiliates support local organizations in their own communities, including throughout the pandemic. At the national level, we have continued to work with and advocate for outstanding organizations, including this year's STA charity partner, Greenwood Project, which creates career pathways in financial services for Black and Latinx students.

These charitable efforts are a great example of how we are placing renewed emphasis on our core mission while continuing to respond to the needs of the moment.

Extending Patience and Grace

While many securities industry professionals have had a relatively fortunate pandemic experience, they have still been faced with challenges like exposure scares, unproductive remote work setups and reduced connection with friends and family. It has been a difficult two years, but one positive effect has been a collective willingness to extend a bit more patience and grace than we might have in the past. These difficult circumstances have made us more mindful of the struggles that our colleagues could be going through at any given moment. If there is one lesson that we continue to heed long after the pandemic, let it be this one.

From all of us at STA, we wish you a very happy and healthy 2022!